I read a LOT. I used to review a lot, but I've noticed in the past couple of years that I don't review the books I'm reading nearly as much as I should, or as I used to. Add to that, I have a much harder time reviewing books that I really loved than books that I found just good, or adequate. However, in looking back over a year in which every spare minute was filled with reading (I read books while brushing my teeth), there are a few that stand out. Want to know which ones?
BEST OVERALL BOOK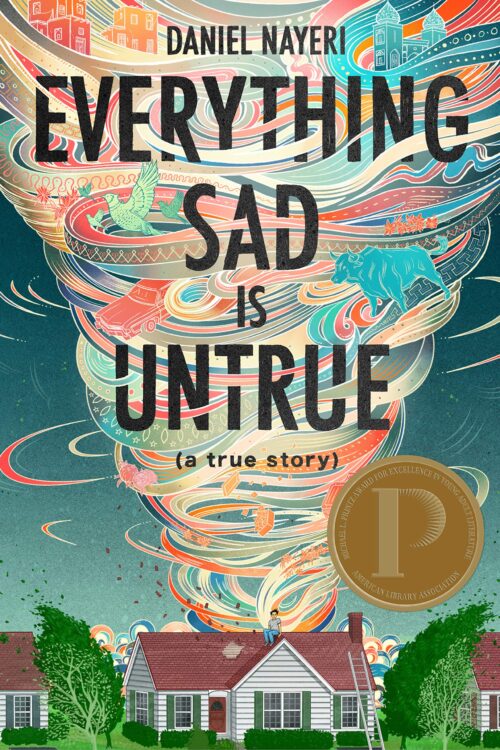 Daniel Nayeri's Everything Sad is Untrue is an incredible book. I've been recommending it to everyone I know. Technically YA, it nonetheless is excellently written and good for all ages. It's a fictionalized account of the author's life, from his birth and childhood in Iran, to their dramatic fleeing death threats to his mother, to their time in a grey and dismal refugee camp in Italy and then resettlement in a small town in Oklahoma in the mid-80s. It exquisitely captures the pain of being a refugee child, and at times it is heartbreaking, but it's also really funny. The author weaves strands of his story as if he were telling them to his classmates, and the back and forth between him and them heightens both the humor and the pathos. It's absolutely charming, wrenching, poetic, horrific–it will stir up all your emotions, and yet it's gentle enough that it never has to feel like a book that "should" be read. It's a book to be cherished. Get this book!
BEST MYSTERY/CRIME STORY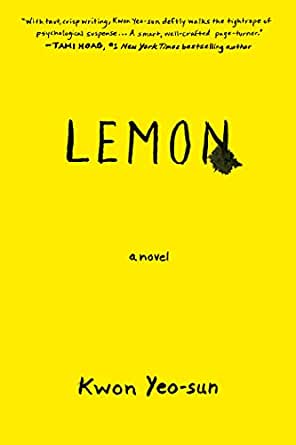 This is a genre I read a lot of, but Lemon stood out as something really different. It's not a typical mystery, but instead revolves around the aftermath of murder–even then not in a typical way. In the summer of 2002, a breathtakingly beautiful high school girl was brutally murdered. There were 2 main suspects–a poor kid, a delivery boy, who was supposedly the last to see her alive, and a rich kid who supposedly gave her a ride home. 17 years later, questions still swirl, and her younger sister considers the lasting effects. We hear from the younger sister and 2 of their classmates. It's an oblique view into a typical murder mystery, and the point isn't realy to solve the crime. Instead, it's a look at jealousy, wealth and power and beauty, and the ripple effects of violence. It's really well done!
BEST GENRE-BENDING LITERARY FICTION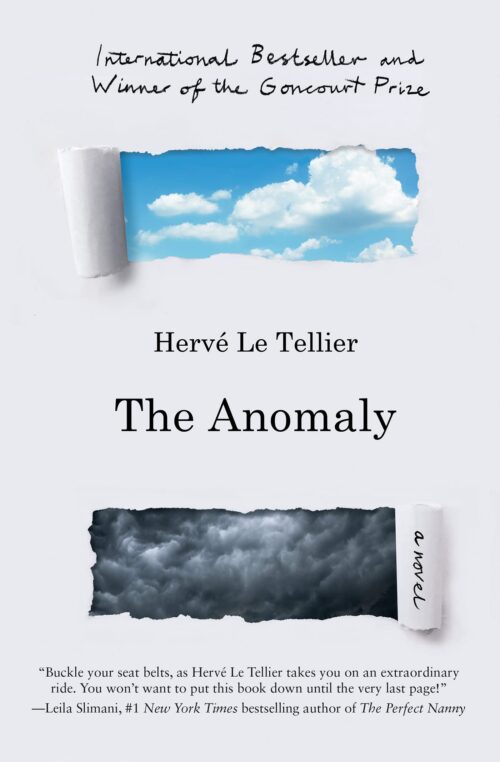 This is literary fiction with a nod to pop fiction, and elements of it will remind you of "Lost." The Anomaly presents us with many characters and their stories. They all board a flight from Paris to JFK, which hits a shockingly bad bit of turbulence, and then lands–and lands again four months later with the exact same people on board. In a lot of ways, the various characters were already living double lives, but this just adds so much strangeness to everything. It's philosophical, sci-fi and pop, action thriller, mystery–like I said, genre bending, but enjoyable. There's even a meta character–a novelist writing a work called, naturally, "The Anomaly." Second chances are given to some, and it's a book that questions reality and our relation to it, while being a great read!
BEST NON-FICTION/SELF-HELP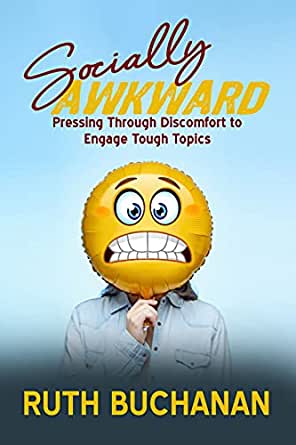 I have a really bad habit of starting non fiction books and not finishing them. I mean–fiction books are so much more fun, right? But this was a book I kept working at. Socially Awkward combines some true stories of its author's own awkwardness with really good advice on how to broach potentially different subjects, and why we should. During a time when large portions of our population aren't speaking to each other, this is a practical, wise little book. I even finished it!
Those are 4 books that stood out to me. What about you? I'd love to know the best book you read this year–at least that you remember! Please drop me a line in the comments.
Happy New Year! May your TBR pile never diminish!