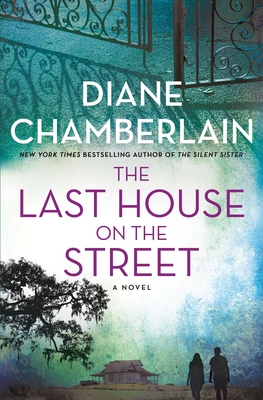 I've read a handful of Diane Chamberlain books, and every time, she's knocked it out of the park. The Last House on the Street continues that streak, tackling themes of racism, grief, and family.
Kayla Carter is grieving over the loss of her husband while their gorgeous new home was being built. She and her young daughter have been staying with her father, but he's ready to downsize and it's time for them to move into the house. But Kayla has trepidations about the house that's surrounded by trees, with its large and abundant windows, the creepy lake on the property, and of course the memory of Jackson's death.
When a strange woman shows up at her office, knowing details about her life and threatening to kill someone, Kayla becomes even more anxious about the move.
In 1965, Ellie Hockley becomes involved in the Civil Rights movement. As a white southerner, her presence in a group working to help the poor Black people register to vote is dangerous, and her family is dead set against it. When she becomes drawn to one of the Black volunteers, both of their lives are in jeopardy, as the Klan is alive and well in their rural North Carolina county.
The Last House on the Street is a dual POV novel, switching between Ellie mostly in the past and Kayla in the present, but Ellie also turns up in Kayla's life, as she's returned home to care for her ailing mother and brother in their family home, down the street from Kayla's new home. Kayla is intrigued by the older woman, her past relationship with Kayla's father, and how she may fit in to what's been going on with Kayla's new house.
Each chapter is fairly short, and keeps you invested in what's going on. I found the chapters in the past were more interesting and action-packed as tension due to the racial issues is palpable. Ellie quickly goes from a naïve young woman to someone with a passion for helping others, regardless of what her family and friends think.
The conclusion is powerful and surprising (though I did figure out one or two of the revelations), and definitely a satisfying one, and I recommend The Last House on the Street.