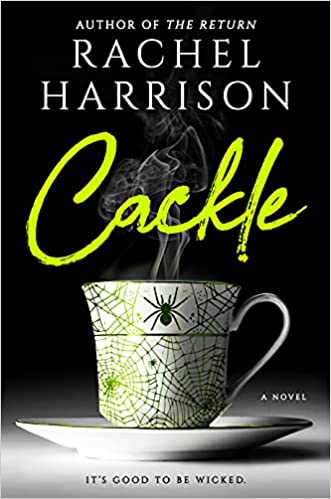 Annie Crane's life feels like it has ground to a halt. She's the type that hates being alone, and she assumed she and Sam would be forever together. After he dumps her AND manages to keep the apartment, she's at a loose end. She reluctantly takes a job as a high school teacher in upstate New York, and lands a delightful loft apartment in the idyllic small town of Rowan.
The villagers are friendly enough, although the teens in her high school class are difficult. Things take a turn, however, when she meets Sophie. Sophie is always immaculately turned out in something form fitting and flared. She lives in a giant house all by herself, and is adept at baking and making teas and lotions and things like that. She's warm and friendly to Annie, always encouraging her that she doesn't need Sam or anyone else, really. She's kind and generous. But…the villagers all seem to be afraid of her, so much that she never has to pay for anything.
I'm not going to even give you a spoiler warning, because it's pretty obvious to everyone that Sophie is a witch. The question is, good witch or bad witch? There's plenty of evidence both ways. On the one hand, she's wonderfully warm to Annie. She's obviously lonely, and the two of them spend weekends together, eating pancakes and trying on fabulous outfits. But on the other hand, there are just some creepy things. Like the way the kid who's rude to Annie has that weird fit, or the ghosts in the mirrors of her castle, or the way the spiders in Annie's apartment seem to be spying on her. Annie can't make up her mind about her. And then comes the blind date, where even without Sophie, some very strange things happen.
Cackle is a kind of modern fairy tale that is really about discovering oneself and one's true nature, but it's delightfully creepy and keeps you guessing. I enjoyed it, and it's a great Halloween read if you're in the mood for ghosties and ghouls without getting too dark or gory.