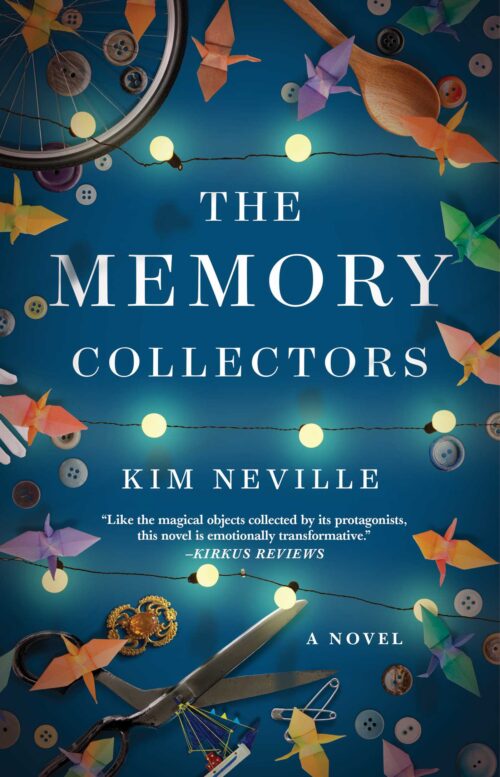 Evelyn is a young woman with a mysterious ability–when she handles an object, she can feel the emotions that previous possessors of the object had when using it. For example, she can feel contentment and love in a wooden spoon, or joy in a kite, or destruction in a pair of scissors. When she holds the object, she sees the memories of what happened to it. She has an extreme sensitivity, but she recognizes that most people are unaware that they themselves are also responding to the emotions radiating from the object.
She feels that objects that spark strong emotions, especially negative emotions, should be destroyed. When the story opens, she's surviving by selling a few of the more harmless or positive items she finds (in dumpsters, alleyways, garage sales) at the Chinatown Night Market in Vancouver.
We soon begin to learn Ev's back story. Her father also had this ability, and initially ran an antique shop filled with items that sparked love or happiness. However, he ended up letting objects control him rather than the other way around. Ev and her younger sister, Noemi, were raised in foster care, and now their relationship is fraught.
Then there's Harriet, who seems to know more about Ev than she's saying. Harriet is a hoarder; she senses that objects hold memories, but lacks the depth of Ev's sensitivity. Her apartment is crammed so full of her "treasures" that the emotions seeping out through the walls are making her neighbors sick. She tries to convince Ev to help her set up a museum of positivity, a place that people would come and sense only joy, love, and peace. Ev isn't sure she trusts Harriet though, and she's skeptical of the plan. Then Noemi turns up again, and Ev needs to concentrate on her sister and her issues.
The Memory Collectors is magical realism, and it pulls you into its spell. Ev is a worrier, still trying to take care of Noemi, unsure whom she can really trust. Noemi is a free spirit trying to find her way. Harriet comes to care about the girls, but she is a hoarder at heart and loves her treasures more. An enjoyable read with a good story.