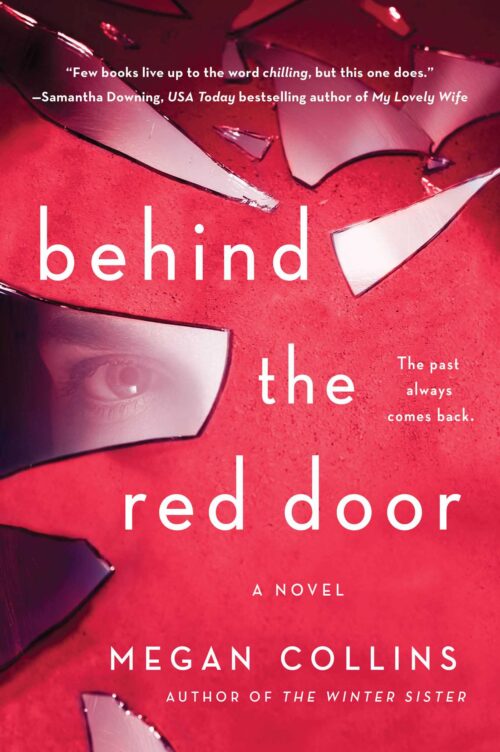 Fern Douglas is a woman who carries a lot of emotional baggage. A school counselor who worries a lot about the kids under her care, she takes the summer to focus on her own issues. Her therapist has her make lists of things she fears. Her husband, Eric, is a patient, kind and supportive man. When Fern sees on the news that Astrid Sullivan has disappeared again, she feels a strong connection. Astrid was kidnapped as a child and released a few weeks later, in the same part of New Hampshire where Fern grew up. Fern's convinced this connection goes deeper than simply hearing the news as child, and begins to have nightmares about Astrid. When Fern's father Ted, a psychologist, decides to move from Fern's childhood home, Fern goes up to help him pack and begins to ask questions. She brings with her a recently-published memoir of Astrid's memories of being kidnapped.
Fern's husband Eric doesn't think she should go help Ted, and the more we come to know him, the more we agree with Eric. Ted's character was emotionally manipulative far past the point of abuse, and I wanted to fling my Kindle across the room when I saw Fern continue to want a relationship with him. As Astrid's book keeps triggering memories in Fern, she embarks on a deep dive into repressed memories, sure that she can be the one to rescue Astrid. It becomes clear, however, that Astrid is not the only one who needs help.
Behind the Red Door is a psychological thriller that twists and turns amongst memory and current reality. Fern is an admirable character, and the reader will follow along with her towards a startling denouement that clears up both past and present. I did not see the ending coming, but it fit neatly and satisfactorily with all that preceded it. A gripping, disturbing story.