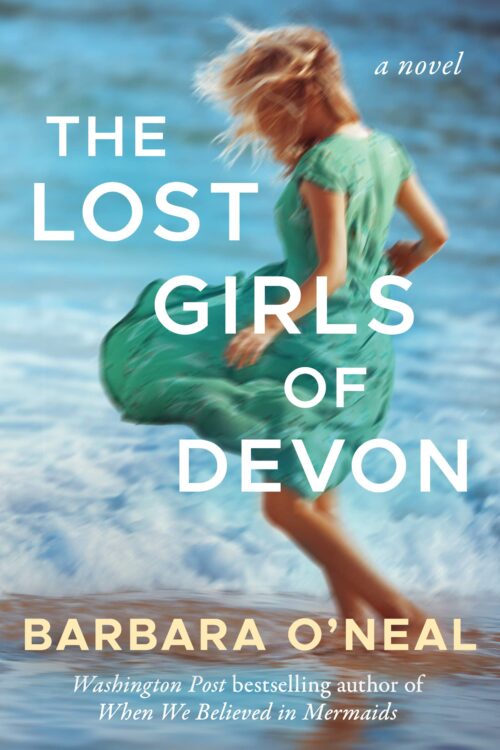 Zoe is desperately worried about her daughter. Isabel came home from her school in New Mexico one day and completely shut down, trashing her phone and refusing to go back to school or to tell anyone what happened. Zoe only knows it was some kind of cyber bullying incident. Plus, her grandmother–the woman who raised her when her own mother abandoned her–is showing signs of dementia, and her best friend from childhood who's been helping care for her grandmother has disappeared. There's nothing for it but for Zoe to go back to the charming village of Axestowe, England, where she'll have to face not only the mother she hates but the ex-boyfriend she betrayed.
That first paragraph makes the book sound too busy, but it's not. It just intertwines the stories of 4 generations of women–grandmother Lillian, a mystery writer; mother Poppy, a "good witch" who dresses all in white and listens to the universe; daughter Zoe, who dreamed of being an artist but abandoned that as a young adult; and granddaughter Isabel, who is recovering from a deep hurt but who also loves to photograph and write. Add in the characters of Diana and Sage, who together with Zoe formed an inseparable trio when the 3 were children. Diana is now missing, and Sage and Zoe feel their old attraction to one another stirring.
The village of Axestowe is almost a character in its own right: set on a seaside cliff, a tourist destination, but with wild moors stretching out behind it. I had a hard time with the cover, to be honest, because no one in the book is a blonde and they don't frolic in the water. The book is much more atmospheric than that! There are storms and full moons and bluebells that carpet ancient ruins and twisting paths down to the sea and owl-haunted moors running up to the skyline.
I really enjoyed The Lost Girls of Devon (which is currently on sale at Amazon Kindle for $4.99). It had strong believable characters that were well drawn and easy to imagine, and realistic amounts of drama and healing. I thoroughly enjoyed it! Highly recommended.

Purchase Links
Connect with Barbara