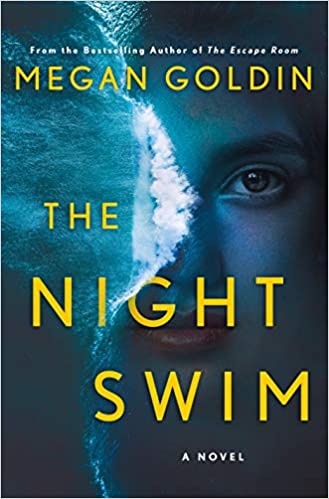 Podcaster Rachel Krall has found great success doing a true-crime podcast, especially after her in-depth reporting ended up setting a man free. For her much anticipated season 3, she decides to follow a story live. She travels to a small coastal community to cover the trial of a promising young Olympic-level swimmer, well-known and popular, who stands accused of raping a local high school girl. On her way there, she finds a long letter tucked under her windscreen. She's used to being recognized for her voice not her face, and this letter gives her pause.
The letters keep coming, with the writer preternaturally aware of Rachel's every move. Hannah, the writer, claims that her sister, Jenny, was murdered in the same town 25 years earlier. When Rachel begins to investigate, she is told that Jenny's death was just a tragic drowning, with a possibility of suicide. Jenny was an easy girl, she's told, the town slut. Only her sister remains to fight for her, and she stubbornly refuses to come to light.
Meanwhile the trial has started, stirring up strong feelings in the entire town. How much responsibility should the victim bear, given her actions that evening? How much was consensual? How can a jury know, when it's his word against hers?
Rachel has also become very intrigued by Jenny. Urged on by the letters from Hannah, she keeps going although she is stymied at almost every turn. Someone wants to keep what happened to Jenny hidden, and is willing to go to great lengths to do so.
The Night Swim is well-written and exceptionally plotted, keeping you in its iron grip through twists and turns. It's the kind of book that is very hard to put down. Additionally, it takes a thoughtful look at a broader issue very pertinent to our time. An excellent read; highly recommended.