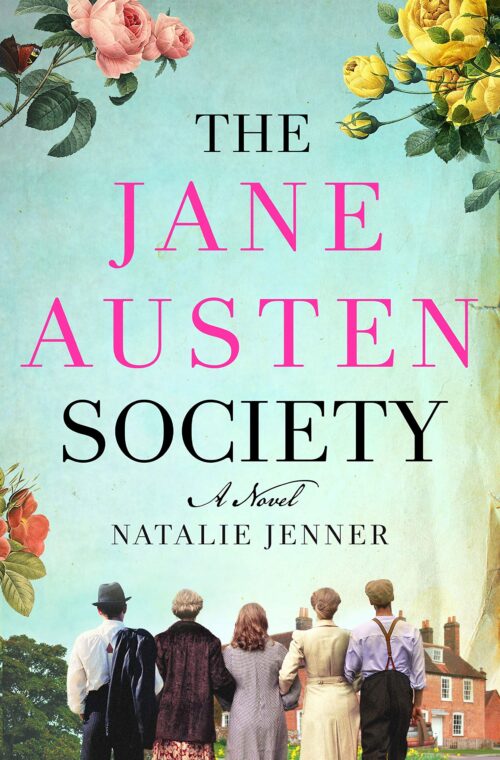 I know what you're probably thinking – another Jane Austen book? And normally I would agree. But The Jane Austen Society by Natalie Jenner is not just another Jane Austen tribute book, I promise.
The story begins in the early 1930s as fans of Austen's work come from far and near to visit Chawton, her final home before her death. The townspeople accept these visitors as just another part of their life, albeit an at-times annoying one. The narration then jumps to 1945, after the war has ended. When the future of Chawton becomes threatened, a small group of locals, plus a Hollywood actress and an auctioneer, come together to save the estate and preserve Austen's legacy.
The Jane Austen Society was not quite what I expected when I saw this book on NetGalley, but it was very charming, with the quaint English village as much a character as the ragtag group who spend hours discussing Austen's books, comparing Emma to Lizzy and debating plot points of the books. I especially enjoyed the parts where they argue about Darcy. The language of the book is very reminiscent of Austen's herself.
There is of course some romance but it's not the focus of the book, and I would consider this a clean book with no sex scenes. Each of the characters is also dealing with their own issues – the farmer battling demons from the war, the widower country doctor who believes he will never love again, the young teacher whose life has not turned out the way she'd always dreamed. There's also a plucky teenager who saves the day in an unexpected manner.
If you're wondering if you need to have read all of Austen's work to enjoy The Jane Austen Society, I would say the answer to that is not really. I have read Pride & Prejudice many times, and also really enjoyed Emma. I read Sense & Sensibility long enough ago that I remember very little of it, and I DNF'd Persuasion. There were some references I didn't get, but it didn't take away my enjoyment of this charming novel.
The Jane Austen Society is based on the true story of the townspeople who created the Jane Austen Society and the Jane Austen House Museum, which still stands today, though the characters are not based on anyone who really lived at that time, with a few exceptions noted in the Historical Note at the back of the book.