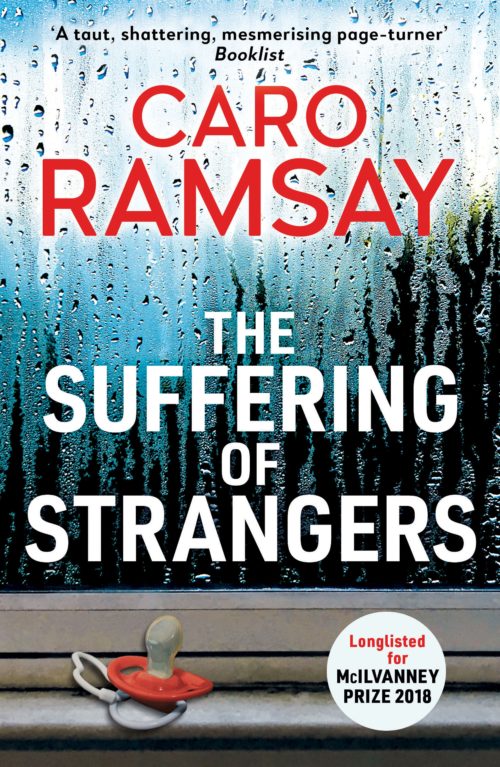 Her six-week-old son will not stop crying. Desperate for a bit of peace, Roberta drives all over town. The baby finally falls asleep. At her husband's urging, Roberta pops into a store with big windows where she knows the owner to pick up a bottle of champagne. In spite of the two of them keeping a close eye on the car, when she returns the car is gone and her baby with it. When the car is recovered shortly afterwards, there is a baby there–but it is not hers. The new child is the same age, but with Down Syndrome.
DI Costello is assigned to work the case. She's amazed at the level of planning required to pull something like this off, and soon realizes that this signifies the existence of a larger organization. Sure enough, she begins to discover other missing babies, not to mention suspicious adoptions. The race is on to find Roberta's child before he is sold and disappears. On top of that, DI Costello has become aware of a child from a wealthy family who nonetheless strikes her as being at great risk. Her attempts to rescue him may lead her further than she realizes.
Meanwhile, DCI Anderson has been moved to the cold case department, where he is investigating a 20 year old rape. The case leads him back in contact with old friends from college, but it also seems to have some weird echos from that of DI Costello's. Could the two be connected? If so, how?
The Suffering of Strangers is the 9th book in a series I'd never heard of before. How? That's rhetorical of course, but at the same time, for someone who enjoys police procedurals as much as I do, I'm a little dismayed. I enjoyed the book a lot and was able to fill in blanks that obviously referred to previous books without any problem. And adding 8 more books to my TBR pile isn't a problem, right? Author Caro Ramsey creates believable characters who are easy to invest in. At this point, I can highly recommend this book. I'll let you know what I think of the other 8.