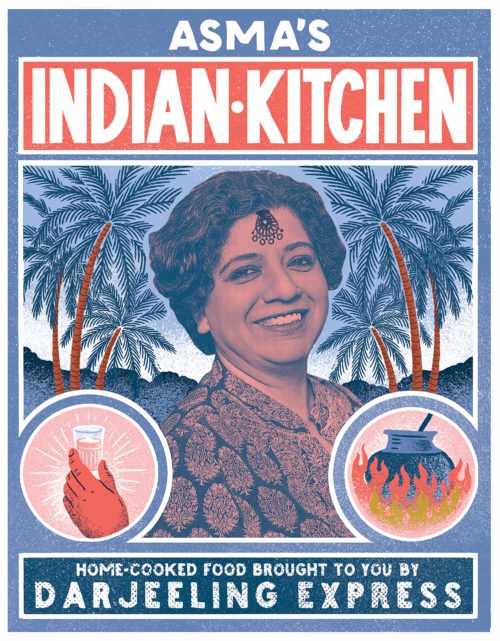 When one is reviewing a cook book, one usually tries to make 2 or 3 recipes from the book, but with this one I decided to go all out. My family and I love Indian food, and I have some much beloved and well-used curry recipes from an Indian-East African friend, so I was excited to review this book and add some ideas to my repertoire. I decided to make an Indian feast for some friends. The following week, I did another Indian feast. Each night, I made 2 curries, a yogurt salad, some type of bread, and rice. One week I made Indian rice pudding. I attempted (and, honestly, succeeded at) 8 recipes from the book, and they were all fantastic. This book is destined to be well-used and much loved in my house. If you like Indian food at all, I urge you to get yourself a copy. Some recipes looked to be fairly complicated, and I did "cheat" a wee bit on spices–more on that below–but I found the instructions clear and not difficult to follow.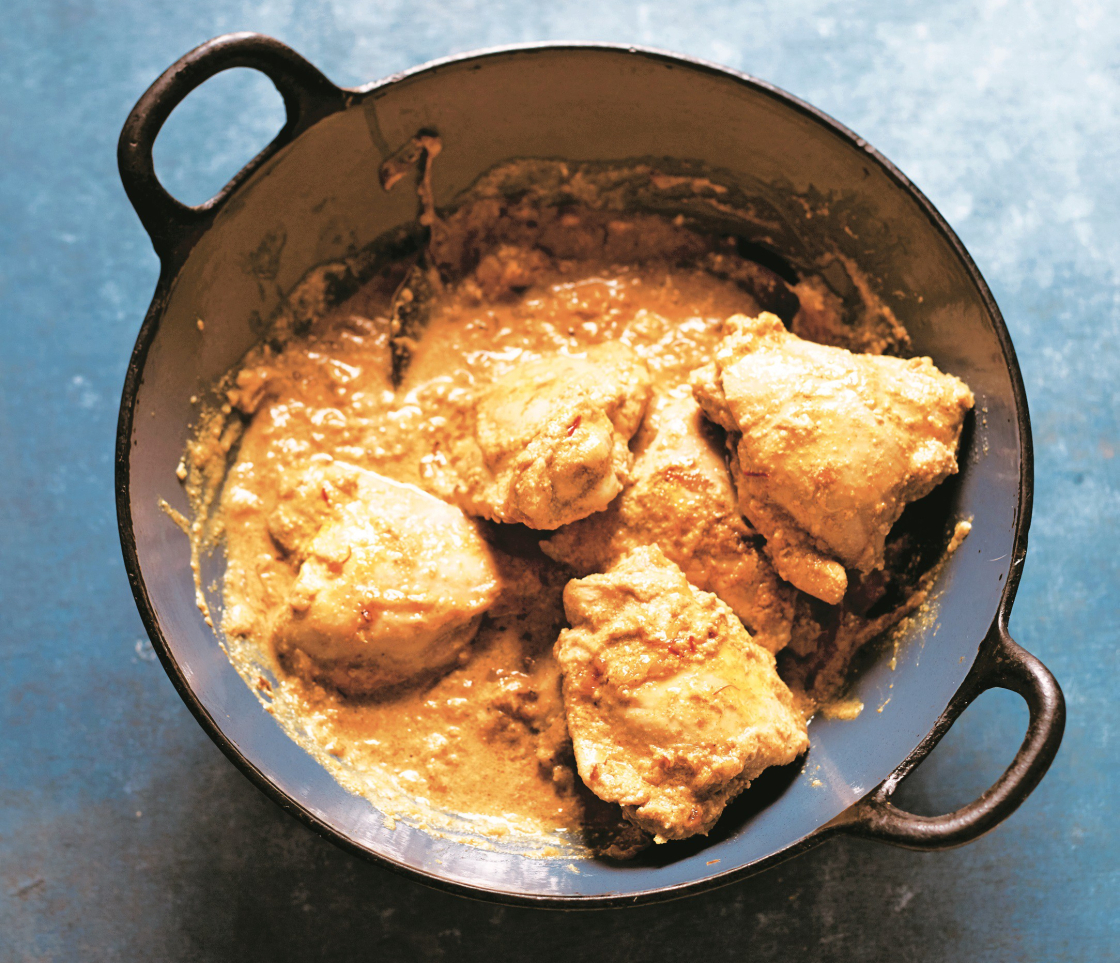 Zafran Murgh Korma, from Asma's Indian Kitchen, p. 102
The first week, I made saffron chicken korma (zafran murgh korma), meatball curry (so good I made it twice), a tomato-cumin raita, rice, coconut-cauliflower rice (my own recipe), zucchini sabzi (basically zucchini with indian spices) and lachedar parathas (layered flatbreads). You guys, everything was amazing. My whole house was filled with fragrance! And my kitchen was a mess, but it was totally worth it.
A korma is basically a curry with yogurt cooked into the sauce, and we love them. This cookbook has 4 different korma recipes in it, so of course I was going to try one. Asma gives a recipe for homemade garam masala but the ingredients proved too complicated for me, so instead I used a garam masala mix I'd bought at a local Indian import store and it was fantastic. Unlike other kormas I've had, this one has you fry up the onions separately and eat them crisp on the top. Yum! Best of all, there were leftovers which tasted even better the next day.
The meatball curry is called Anglo-Indian ball curry. You shape the meatballs and then cook them in the sauce itself, not frying or baking them beforehand, and I was worried that my meatballs would fall to slush, but the recipe was easy to do and the instructions easy to follow. I used very lean ground beef and the sauce includes coconut milk, and it was delicious.
The "tamatar raita" was so good. A raita is basically a yogurt sauce, similar to tzatziki. For this one, you buy cumin seeds and roast and then grind them. Mix with greek yogurt, salt, tomato and red onion. I added fresh jalapeños and the result was amazing–cool but with a fresh bite to it.
The layered flatbreads were slightly complicated but ultimately not difficult. They are cooked on the stove top, and are rectangular and layered. They were good, but the following week I made a saffron bread with  yeast, and it was amazing. I wish I hadn't discovered how it tasted warmed with honey for breakfast the next day. It completely destroyed my diet.
The second week, I repeated the meatball curry and tomato-cumin raita, but changed the flatbreads for sheermal (the saffron bread…so soft and yummy) and the zucchini for fried eggplant slices. I added a boor chenni ki kheer, or an Indian rice pudding. This was the only recipe that wasn't wonderful. It was good but not amazing. I would recommend adding in nuts–the recipe calls for pistachio slivers, but I think even slivered almonds would work. I didn't have nuts and I think they would have really helped.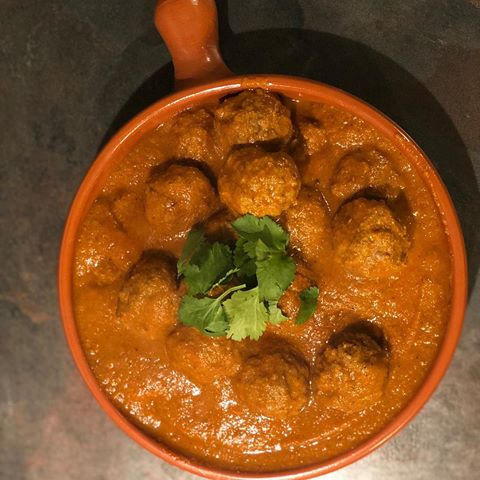 Anglo-Indian Ball Curry, from Asma's Indian Kitchen, p. 108
In short, Asma's Indian Kitchen is a fantastic cookbook and you're sure to have a lot of fun exploring with it. There are ample vegetarian and fish recipes, as well as drinks, more breads, and many more curries. The recipes run the gamut from Calcutta street food to dishes served in the Royal Mughlai courts. Founder, author and chef Asma Khan lives in London, where she runs the famous restaurant Darjeeling Express, a restaurant run entirely by women where food is served family-style and people gather to enjoy good food and fellowship with friends that is enhanced by the colors and flavors on the table before them.