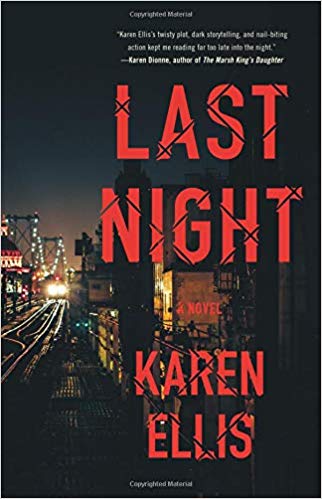 Titus "Crisp" Crespo, a biracial 19-year-old raised by his mother and Russian grandparents, is a high-achieving and responsible kid, but that doesn't stop a New York city cop from judging him by his skin tone. The day before he is to be valedictorian for his class and mere months before he is set to go to Princeton, he's unfairly arrested for riding his bike on the sidewalk, loses his temper, and ends up in detention, missing his own graduation.
Meanwhile Glynnie Dreyfus is white, rich, bored, and rebellious in a spoiled sort of way. She spies Crisp playing basketball in a cage at the top of the detention center, and recognizes him as someone she met once through mutual friends. When Crisp is released, he wants to impress her and swings by her house. Crisp is a basically decent individual and nice guy, and as such he somehow follows along as she makes bad choice after worse choice. The two end up missing, and that's where NYPD detective Lex Cole comes in, a Russian cop, ex-addict, coping with a bad break-up with his boyfriend and running on sleepless nights. There's another detective on the autism spectrum, Crisp's very worried mother camping out at the station, the possibility that Crisp might find the father who abandoned him, Glynnie's very stressed and ineffective parents, a Haitian child whose parents have been deported and who is in hiding, and even some personal growth. A most satisfying book.
I was offered both Last Night and A Map of the Dark (released last year) by Mulholland Books and NetGalley. These are the first two books in a series called The Searchers which follows a group of NYPD detectives. The first book concerned FBI agent Elsa Myers, a flawed individual working through her own past as she desperately searches for missing teenage girls and their abductor. It was good, a gripping story with characters that pull you in, but for me, the second book was even better. I could barely put it down. Lex Cole, who makes a few appearances in the first book, is the protagonist of this book, in which Elsa makes a few appearances. Lex is not as gripping a character as Elsa, but I found that Crisp and Glynnie more than made up for it. In fact, I found their adventures a little stressful at a few points!
In short, I am pretty happy to have found a new author producing such solid work, and I'm looking forward to the next in the series.