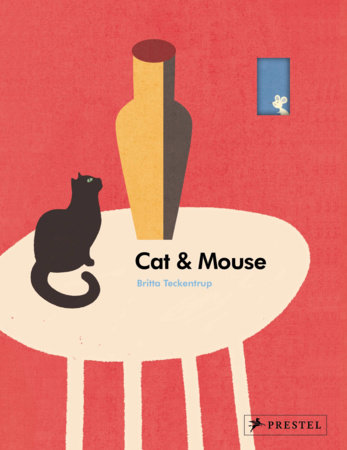 The chase is on! Cat & Mouse, written and illustrated by Britta Teckentrup, is a new board book that pits those classic foes against each other, but the ending may come as a fun surprise.
With small cut-outs on each page, young readers follow along as the little mouse is encouraged to run and hide from the black cat with the striking green eyes. Through the whole house, in and out of holes and cracks, the cat continues to chase the mouse, and eventually mouse takes the run outside and into the woods. But after all that running, both cat and mouse get tired and return home. Will this be the end of mouse?
With a sweet ending, children will surely giggle at the sleepy creatures on the final page. This sturdy, over-sized board book is perfect for toddlers to enjoy a silly adventure with brightly colored illustrations to draw their eye.