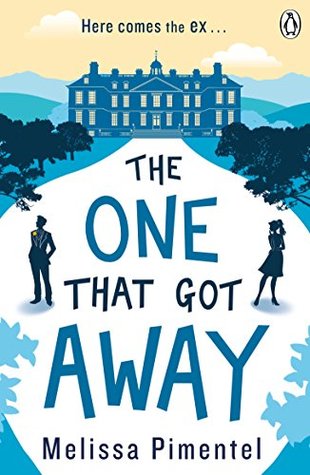 As Ruby prepares to travel to the north of England for her sister Piper's wedding, she feels nothing but dread. First of all, Piper has always been strong-willed and spoiled, and views her wedding as the event of the century. Worst, though, is the fact that the best man is her ex and the love of her life, the boy that got away, Ethan Bailey.
Ethan and Ruby grew up in the same small town in Massachusetts. Ruby's mom died when Ruby was young (Piper doesn't even remember her) but her dad, Alec Atlas, was a well-known real estate guy, larger than life and with a beautiful house. Ethan also grew up with only a father to raise him but that was because his mother abandoned them. His dad is a mechanic, and Ethan's a bartender who expects to stay in the small town forever. Ruby's dream of going to New York–if you can make it there, you can make it anywhere, after all–gets in between them. She pushes Ethan to pursue his graphic design and to go to college. Ironically, after they broke up, he did, and now he's hugely successful–on the cover of Wired magazine, handsome, rich, and very sought after. Meanwhile, Ruby has become a workaholic, with little in life besides a career she's not even enamored of.
The One that Got Away is a loose retelling of Jane Austen's Persuasion, though I think if you didn't know that you wouldn't think of it. As such it's okay; it hits the major plot points, and while it doesn't bring anything new, it doesn't abuse the old too much. It feels essentially like a beach read, a nice rom-com with some genuinely funny parts and a secondary cast that often manage to shine. I enjoyed the gorgeous twin bridesmaids, whom Ruby is convinced Ethan has fallen for, and Ruby's father and stepmother Candace, filling a difficult role, and the irrepressible Piper and her demands. The story line moves back and forth between "Then" and "Now," so we can see Ruby and Ethan fall in love, and then fall apart. A fun, undemanding book.