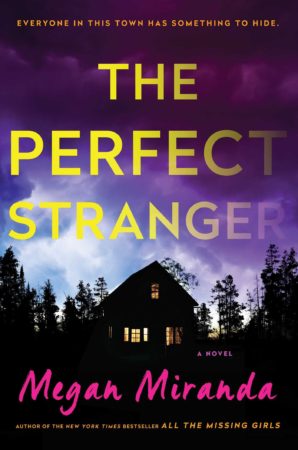 Leah Stevens has moved to western Pennsylvania with her friend and former roommate, Emmy Grey, and has started a new life as a teacher. Eager to escape New York and the mysterious reason for leaving her job at a newspaper, it didn't take much for Emmy to convince Leah to leave everything behind.
When a woman's body is found on the shore of the nearby lake, beaten and barely alive, Leah also realizes she hasn't seen Emmy recently. With opposite schedules this isn't unusual, but it doesn't take Leah long to realize Emmy's been gone for days. As the police investigate the attack on the woman at the lake and Leah tries to figure out what happened to Emmy, Leah grows close to the lead investigator, Kyle Donovan. But the more Kyle digs into Emmy's life, the more Leah wonders how much she really knows this woman.
The Perfect Stranger is suspenseful at times, but also paced somewhat slowly. The reason for Leah's dismissal from her job is a bit thin, and there are some fairly glaring plot holes. However, Miranda does a great job of casting suspicion on whether Emmy really exists or if she's someone Leah has made up. A secondary plot related to a student adds some layers to the overall story, as does Leah's relationship with her mother and her sister, both overachievers.
Throw in a little romance with the detective who just can't stay away, and The Perfect Stranger is the perfect beach read.
Notes on the audiobook: Rebekkah Ross is an enjoyable narrator. I do think however, that the audio may have taken away some of my enjoyment of the book. Avid listeners of audiobooks may agree that nitpicky things that aren't noticeable on print are more prevalent on audio, and that may be the reason I felt the pacing was slow.