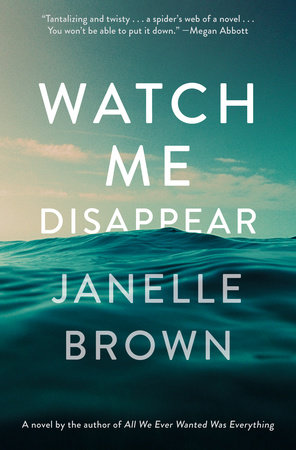 You guys. You have to get this book! It is so much fun and I really enjoyed reading it. It's a perfect summer read. Make sure you read it in snitches but can't finish it all at one sitting; you will find yourself dreamily trying to decide whether or not Billie is someone who would walk away from a loving but imperfect family. Is she or isn't she?, you will ask yourself while cooking dinner. And what is up with Olive's visions? you will ponder as you do laundry. (or whatever you're up to these days; I don't know your life. With any luck you can ponder this poolside!)
I am almost reluctant to review this novel because I got a review copy on my kindle several months ago, and by the time I got around to reading it I had completely forgotten what attracted me to it in the first place. Without a back cover synopsis to remind me, I came to the book completely open and not knowing what to expect. But I am going to have to tell you a little bit, right?
By the time the novel opens, with a description of a happy family day at the beach, we already know that Billie, wife to Jonathan and mom to 15-year-old Olive, is gone. She disappeared while on a solo hiking trip in Desolation Wilderness several months earlier, leaving her husband and daughter reeling from grief. All that was found was a shattered cell phone at the base of a cliff, and a hiking boot stuck in a mud flow.
Things are not good in the Flanagan home. Jonathon, a workaholic, quit his job to write a grief memoir, but he spends more time drinking bourbon than writing. Olive, a student at an exclusive prep school in Berkeley, begins to see visions of her mother, and carry on conversations with her. She becomes convinced that her mother is alive and that she wants Olive to find her. Meanwhile Harmony, Billie's best friend, is buzzing around being helpful and brushing up against Jonathon in the kitchen, which Olive simply can't handle.
Olive begins to hunt for Billie. But when cleaning out Billie's closet, Jonathon discovers some things that prove Billie had been lying to him about hiking trips with a friend for over a year before she disappeared. Is she really alive? Did she purposefully abandon them? Why did she lie to them? He meets people from her previous incarnations who report that she abandoned them completely; first college friends Harmony and ex-boyfriend Sidney, then high school friend Cheryl. But while she might leave Jonathon, surely she wouldn't walk away from her daughter? Olive's visions are getting more frequent, and her dad doesn't know what to do with them either.
Part of what makes this book so great is its reflections on life and love. When we look at others, how much of what we see is what we want to see? How much of a longterm relationship–marriage, parenthood–is based on the past and not the present? In what ways do we really know one another?
There are many twists along the way and I've already told you enough. Watch Me Disappear is a book full of believable, likable characters with an enigma in the center; you will try to figure out Billie Flanagan, but you just might fail to do so. You might think you know where things are going, but then again you might be wrong. In case you couldn't tell from my opening paragraph, I really enjoyed reading this book. Go get it! I am pretty sure you will too.