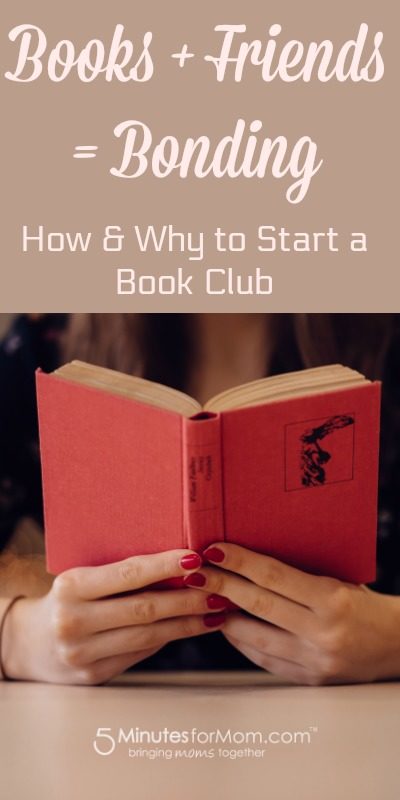 An old article from the Huffington Post is making the rounds in my Facebook feed. Why Women Need Their Girlfriends by Kari Kampakis reinforces the importance of women's friendships, specifically into their 40s and 50s.
As a young mom, I made sure I was surrounded by others in the same stage of life. Though many of the friendships were casual, just the contact with other women and other kids was life-affirming. As the kids got older, they got busier, and it became harder to get together.
So what's a woman to do? How do we meet new friends or make time for those we have or take casual relationships deeper? I have an answer for all three:
Click over to read my article at 5 Minutes for Mom How and Why to Start a Book Club with your Friends.