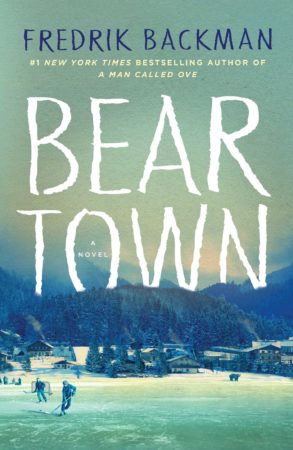 In Beartown, hockey is life. Nestled in the forest, the small town's residents live for the smell of the ice, the sound of the puck smacking the boards, the chill of the cold air.
It's been decades since Beartown has had a winning team, but this year's Juniors have a shot at being just that. A winning team brings possibilities – a new high school, a new hockey complex, and even a shopping center. The 17-year-old Juniors have a lot on their shoulders, with the sponsors, their parents, and the town counting on them. The future of Beartown is in their hands.
At the party after their semi-final win, the alcohol and weed flow freely, and an incident occurs that changes the trajectory of everyone involved.
And that's all the plot details I'm going to give about this book.
Beartown is ostensibly a story about hockey, but it's about so much more than that. It's about people coming together to support something they love, whether it's a sport, a person, or an ideal. Beartown is a very different book from Backman's most well-known, A Man Called Ove, but it has the same heart, a similar bittersweet ending, and a depth of characters that is familiar to those who've read Ove.
This is not a sports book, so if you think the hockey theme will turn you off, give Beartown a shot anyway. It just might score a goal.
Notes on the audiobook: I enjoyed Marin Ireland's narration of Beartown. She's easy to listen to without losing focus on the story, and the pacing is perfect. I listen to audiobooks while doing other things, and this is the type of book where I'm looking for things to do so I can continue to listen.