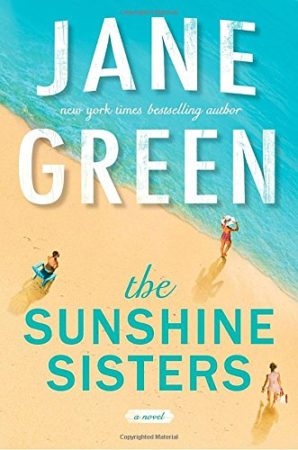 Jane Green has a long history of writing about women. Her long list of books feature the struggles, relationships, dreams, and fears that all women share in one form of another. In The Sunshine Sisters, she tells the story of three sisters and their relationships with each other and their mother, Ronni, a former actress who has brought them all together to reconcile before her death.
As children, Nell, Meredith, and Lizzy each had their own way of dealing with their mother's narcissism and moods. Nell learned to hide, Meredith gave in, and Lizzy, the baby, just ignored Ronni. Instead of turning to each other, they grew apart, each escaping the house as soon as they were old enough.
Now as adults, the sisters have grown even further apart. Nell lives on a farm in Connecticut not far from Ronni but rarely sees her. She is still single, unable to find a man who fulfills her desires, but feels she's happy that way. Meredith has been living in England and is engaged to a man no one likes, even her, but is afraid he's the best she can get. And Lizzy has made a name for herself in New York as a celebrity chef, hosting much sought-after supper clubs and her own TV show, but her marriage is in trouble.
But despite how they feel about their mother, when Ronni calls them home, they all come.
And despite their resentment toward each other, they are still sisters, and it doesn't take long for them to come together at their mother's bedside.
Green has a very distinct writing style, and having listened to her narrate several of her own books, I can hear her voice clearly in The Sunshine Sisters. She is a master at creating characters who are complex, nuanced, and realistic, who you sometimes like and at other times don't like so much. And while the ending is both abrupt and tied up a little too neatly, it also works. This an enjoyable and fast read that has a solid place on this summer's must-reads.