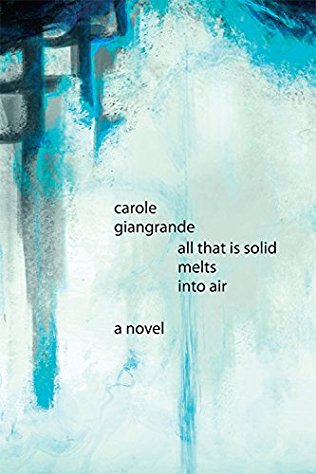 September 2001. Valerie has been married to Gerard Lefevre for 30 years, yet their marriage has always been based on loss. When she met him, he was grieving the loss of his girlfriend Ora, 3 months pregnant, killed in a plane bombed to earth by terrorists. Valerie dreamed of the dead woman and resembled her, yet she brought her own pain with her to their relationship. Gerard has dealt with his ongoing grief by leaving her to go to war zones; Yemen, Rwanda, and more; as a war correspondent. Each time he comes back to her, he brings less of himself with him. Now, he is on assignment in New York–a simple assignment covering a Quebecois festival. Although invited, she has come instead to the remote Ile de St-Pierre, a smidge of rock belonging to France off the eastern coast of Canada, in order to hike and rest and think. She is staying with his distant cousins, at their pension, and all through the nightmarish morning while she is waiting for news from Gerard, from their son Andre and from her childhood friend Matt, she keeps a tenuous touch on reality through her hosts, through doing their dishes and baking a tarte aux pommes, wandering the steep streets and visiting local businesses.
The horror and dread of the unending television coverage spins outward so that Valerie is caught up into a surreal timeline. She relives her childhood; her father haunted by ghosts of the Second World War until he is gone from them; her burgeoning relationship with Matt, a fearful child whose own father deals with time creatively as a way to banish his own ghosts. She and Matt grow up together and eventually become lovers, and it is the combination of her pregnancy and his determination to go to Vietnam that lead them to Toronto, where she meets Gerard and loses Matt. But Matt comes back into her life, now a priest. Throughout the book, Valerie is waiting for news from Matt, who was supposed to fly out of Boston that morning, and news of her son Andre and his partner James, both of whom work in the twin towers. Her imagination spins outcomes for them both good and bad. She keeps seeing the young men, as part of a group gathered outside a village church for a funeral, on television as part of a group gathered in vigil. She doesn't see Matt but she imagines him missing the flight, grounded in the airport, or on the plane watching it get hijacked.
All That is Solid Melts into Air pins the horrific events of 9/11 firmly into a timeline of terror, showing how people were affected by other events–the downing of a Swiss plane carrying Gerard's first love 30 years earlier by a bomb placed in the luggage hold, for example, or the bombing by Quebecois separatists of the Stock Exchange which spared his brother. Matt's witness and confession of Vietnam, their fathers' inability to recover from their own psychic war-wounds gained during World War II, and on it goes, bearing witness to man's inhumanity to man and the fact that although there is good on earth–in flowers, in good food and sunlight, in music, in basic human goodness and kindness–yet there is always evil too.
Author Carole Giangrande is a skilled craftsman, and her writing is sharp and dreamlike at the same time. She moves the reader deftly through horror and nightmare into a kind of stillness, and a honoring of life. This is the second of her books I've read (Here Comes the Dreamer; linked to my review) and I love her writing. She manages to take the specific events of one life and one family and make them speak universally to our time. Highly recommended.