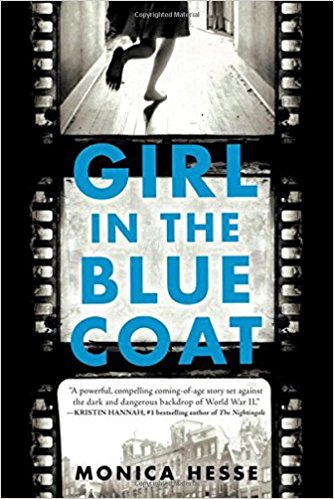 With people disappearing all the time, what difference would it make to save one, even if it were possible? And why should Henneke care, she who carries great guilt over her boyfriend's death at the beginning of the war? These are the questions that Henneke, a young high school graduate living in occupied Amsterdam during World War II, struggles with.
The novel opens with Henneke supplementing her income at a funeral home by selling goods on the underground market, in tandem with her official employer. This gets her into people's homes. She's become an expert at navigating Nazi patrols with just the right blend of flirtation and innocence. She struggles with guilt and grief, because she encouraged her boyfriend to join up before it was necessary, and she also grieves the loss of her best friend from childhood, who went the other way and married a German soldier. When visiting one of her favorite clients one day, Henneke finds her upset–her husband has just been shot for hiding Jews in a secret room in her furniture store. The young daughter of the family happened to be out front when the Nazis arrived, and she was able to slip out, the only survivor, and make her way to her benefactor's home, where the woman has been hiding her under the stairs. But the Jewish girl is gone, disappeared one day, and the Dutch woman wants help finding her.
Henneke's decision to get involved, to try to make a difference for one girl while ignoring the plight of the many, leads her to a group of Dutch Resistance fighters, which include her boyfriend's older brother. She is reluctant to throw her lot in with them; she prefers to stay on the edges, dabbling in black market items and helping just one girl, although they challenge her thinking and open her eyes to reality. We meet several courageous young people. Ultimately, she will have many choices to make and risks to accept or decline, in her search for the missing Jewish teenager who wears a distinctive blue coat. Can saving one girl bring her peace?
Girl in the Blue Coat is in many ways a coming-of-age tale, and it's well done. I didn't even realize it was a YA book, because Henneke, although young, is dealing with issues many adults never really have to face. The ending doesn't go the way I expected it to, and the emotions are very real and deftly handled. Highly recommended. It would be fine for a mature 12 and up.