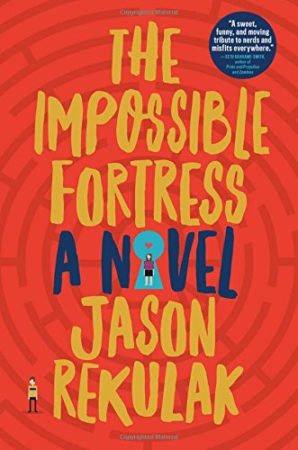 The year is 1987. 14-year-old Billy Marvin and his friends are dying to get their hands on the new Playboy that features Vanna White. After several attempts to obtain the issue from a local convenience store, they hatch a plan to break in. They plan to leave behind money, so it's not really stealing, and all they need is the code to the security system. What could possibly go wrong?
Billy is failing in school, unable to focus and wanting to spend his time working on the computer game he's created on his Commodore 64. When the daughter of the store's owner tells him about a computer game contest for high school students, they agree to work together to improve his game. Mary is smart, funny, and way better at coding than Billy — or Will, as he introduces himself to her — and the two grow close in the weeks leading up to the contest deadline.
Giving more details would give up too much of the plot, but suffice it to say that Billy's feelings for Mary make the plan to get the magazine difficult. His friends get themselves in a hole by promising copies of the pictures, and when a senior at their school and his much older cousin get involved in the break-in, things go really wrong.
I was a 14-year-old with a C64 in 1987, though the programs I wrote were copied straight out of a computer magazine and I knew nothing of Vanna White in Playboy. But the 80s games, clothing, and music were all very familiar to me.
The chapters of The Impossible Fortress begin with code from Billy's game of the same name, with the lines of code and contents corresponding with the story. The title cleverly refers to not only the game, but the store itself, as well as Mary's school later in the story.
Billy is a smart and sensitive kid who gives in easily to peer pressure, but he grows over the course of the novel and realizes what's most important. He reminds me a lot of many kids I knew who didn't do well in school but had a passion for something else.
Notes on the audiobook:  Narrator Griffin Newman is not 14 years old but his voice is perfect for the part. He brings emotion and nuance to an already complicated character and I enjoyed listening to him. With a running length of just over 7 hours The Impossible Fortress is an easy and fun read.