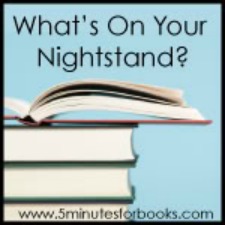 Sorry, faithful Nightstanders! Better late than never!
I have been spending much more time reading since my post last month. I didn't get to the unsolicited memoir I mentioned, but I have almost completed the "just for fun" memoir thata has been on my Kindle forever, and I'm almost finsihed with another review memoir. I do tend to get lost in memoir, and sometimes that's just what I need to kick start my reading.
I'd love to hear what you are reading. Please link up below!