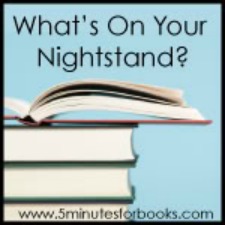 It's that time of the month again. How did this shortest month treat you and your reading habit? I am actually reading quite a bit more these days than I had been. We'll see if it keeps up. I was on a streak after finishing a 5-star read-aloud with my son, and then finally FINALLY starting a book that I've had on my kindle forever, and that I think has been recommended by some of you before (Surprised by Oxford by Carolyn Weber).
I also received an unsolicited review copy that has me very curious: Pure Heart, a Spirited Tale of Grace, Grit and Whiskey. I don't think I've ever sipped whiskey, but I love memoirs about change and family and interesting topics, and this one might hit all the marks.
I'd love to hear what you are reading. Please link up below!