---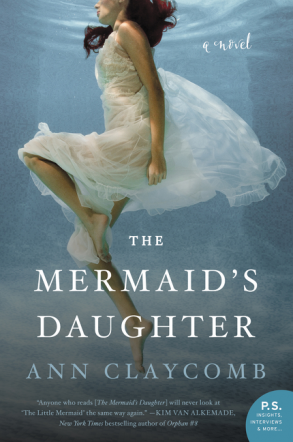 Kathleen knows she's dramatic, a bit of a diva. In fact, she meets all the stereotypes of a soprano singing opera. When she sings for an audition, the teacher praises her and prophesies over her: "You will go mad. You will… "…essentially, she is foretelling that Kathleen will have a great career singing all the tragic central roles of opera, but Kathleen pulls her hands away, uncomfortable. Ever since she was a child, she's suffered stabbing pains in her feet that she likens to walking on knives, and at the age of 16 woke with the uncontrollable sensation that her tongue had been cut out. Her father has taken her to doctors and psychiatrists galore, but none of them and no medicine helps–and only seawater temporarily eases the pain.
Kathleen's mother and grandmother both committed suicide. Her mother weighted her pockets with rocks and walked into the sea when Kathleen was a baby. Kathleen's girlfriend Harriet (Harry), a mezzo soprano herself and much more grounded and sensible, is convinced that there's something in Kathleen's history that can explain and solve Kathleen's problems. And of course she's right–she just isn't prepared for what the 2 of them eventually find out.
I'm not giving away anything when I tell you that Kathleen is a mermaid, in case you hadn't figured it out from the "walking on sharp knives" bit. Her great-grandmother 7 times back was the Little Mermaid of Hans Christian Andersen's tale, only he got a couple of details wrong. For one, there wasn't one witch but many, and they speak for themselves in sections throughout the book, explaining the fate of each young woman and why she chose to kill herself rather than her lover. Each daughter makes it to her early 20s and births her own daughter before killing herself. The curse can only be broken if the mermaid takes the special knife bought with the original sisters' hair and plunges it into her lover's heart and lets the blood run down over her legs. Since none of them are willing to do that, the curse keeps getting passed down and down, leaving grieving single fathers in its wake. Robin was different in that he took the infant Kathleen from Ireland to Boston, where he raised her in a world filled with music. He's a composer and pianist, and Kathleen grew up playing behind the piano while he earned their keep playing and singing in bars.
I love it when fairy tales are fit into our own world, retold for modern times, and well-written. I actually loved The Mermaid's Daughter and was sorry to finish it. Gorgeous, lush, evocative, and beautifully-written, it did a fantastic job with carrying on the story and eventually finishing it in a satisfying way. From Kathleen and Harry's trip to Ireland, where all is revealed, to the idea that Harry and Robin hatch as to a potential way to keep Kathleen alive, to the strange dreams and smells of the sea, it's incredibly well done. If you, like me, have never outgrown fairy tales, you are sure to love this book. Highly recommended.