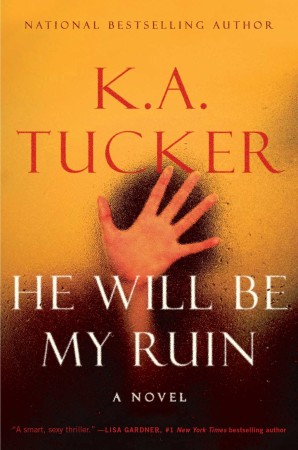 Maggie Sparks has left Africa, where she was building homes for people in need, and arrived in New York to pack up the apartment of her best friend since childhood after an apparent suicide. She has trouble believing Celine would take her own life, and a photo she finds in Celine's lockbox increases her suspicion that there's more to the story.
As Maggie meets the people in Celine's life — her elderly next door neighbor, her coworkers at a financial firm, an antique expert who was Celine's close friend — she becomes convinced that Celine was murdered. The police don't feel she has enough to reopen the case, but a detective points her to a private investigator. Maggie has deep pockets thanks to her family owning an energy company and her investigation leads to Jace Everett, a hedge fund manager who worked in Celine's building and the man in the photo.
Maggie becomes close with Grady, the building super, and spends long evenings in his hammock on the roof, talking and eventually doing much more. But soon Maggie is not so sure that Jace is involved, and Grady moves to the top of the suspect list.
The more Maggie digs into Celine's death, the more she finds out about her friend. Celine's diaries tell of her jealousy of Maggie's money and her own need to increase her income so she can attend grad school to become an art appraiser, including the lengths she went to to make that happen. Could Celine's discovery of a Chinese antique vase be the reason for her death? Or is it related to her side job?
He Will Be My Ruin is a fast-paced thriller with twists and turns and details are revealed through Maggie's investigation and her reading of Celine's diaries. The ending was a bit abrupt and Maggie escapes the bad guy a bit too easily, but the epilogue leaves things open for another possible story as Maggie returns to Africa and meets another man in a hammock.
Notes on the audiobook: He Will Be My Ruin is read by Kate Rudd, who narrates Maggie's first-person point of view, and Olivia Song, who reads Celine's diary entries, both the ones that Maggie comes across and the missing last diary. Both narrators are easy to listen to and Oliva gives Celine a slight Mexican accent that fits her character well.