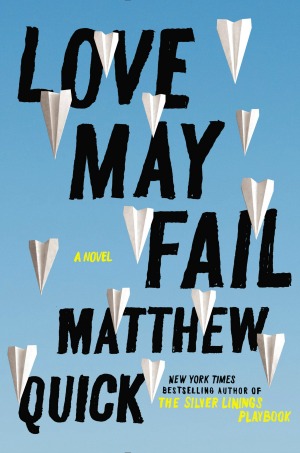 Drunk and kneeling inside her bedroom closet is how Portia Kane is introduced to readers in Matthew Quick's newest novel, Love May Fail. Her hiding (and her drunkenness) is because of her suspicion that her husband is cheating on her, and as she waits to catch him in the act, she contemplates just what she'll do if her suspicions are correct.
When the moment comes, her angry bravado somewhat slips, but what takes its place is a firm conviction. This life is not what she was meant for, and she becomes instantly determined to figure out a better way for herself. That pursuit sees her first returning to the home of her mother, an extreme hoarder who doesn't care to leave the house, and eventually seeking out her high school English teacher, who she remembers as the only good man she's ever known.
Matthew Quick has a way of creating characters who are immediately present on the page– nothing is held back, and they become an open book right from the start. In addition, in this novel he has created a small cast of characters who are interconnected in unpredictable and surprising manners. As usual, mental illness plays a role in at least one story arc, as does the after-effects of serious trauma, both of which help to define how the characters are able to relate to each other and the outside world. Quick excels at dark humor, and it makes a mark here with a pitiful scenario of a philandering husband (who also happens to be a highly successful pornographer), a couple of ex-heroin addicts raising a heavy metal music loving young boy, a Catholic nun with a backstory, and a PTSD-riddled, suicidal man obsessed with a 20th-century French philosopher, all connected to the protagonist, a woman who is on a quest to find goodness in the world again.
If that all sounds outrageous to you, I can't help but agree, for it was outrageous, but it still ended up reading as entirely believable and wholly captivating. Flawed characters are Quick's expertise, and this novel is rife with them, though their flaws are what make them interesting. Having read two of Quick's previous novels, The Good Luck of Right Now (linked to my review) and Forgive Me, Leonard Peacock (linked to Jennifer's review), I was excited to revisit his writing style, which never ceases to keep me on my reading toes.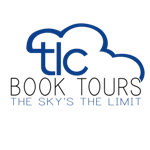 We're happy to be participating in the TLC Book Tour for Love May Fail.
Check out our current giveaways. Subscribe to our feed. Follow us @5M4B on Twitter or on Facebook. Pin away with us on Pinterest.