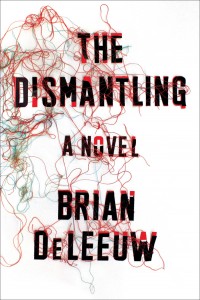 Concussions and other brain injuries in NFL players are pretty big news these days, and the league has made major strides in prevention and education. Author Brian DeLeeuw uses this serious topic combined with black market organ donation to lay the foundation for his new novel, The Dismantling. If you're like me, the words "black market organ donation" conjure up images of a victim in a bathtub of ice, missing a kidney, with no idea how they got there. But there's way more to this very real and very lucrative practice.
Simon Worth has been working for Health Solutions for eight months and is ambivalent about his job sifting through applicants, finding the right match for a recipient, and organizing all facets of the transaction up until the surgery takes place. Their current recipient is a high profile ex-football player who has destroyed his liver after years of drinking and has only agreed to the transplant, paid for by a friend and former teammate, to get his wife and kids to come home and his friend off his back. Lenny's transplant is the first liver that Simon is brokering, as livers are where the money's at, and Lenny's fame means he needs to be more careful than usual when selecting a donor. His refusal to stop drinking and take care of himself mean he's ineligible for getting a liver the legal way.
Mario Campos is the perfect candidate — she's young, healthy, needs the money, and most importantly, looks like she could be Lenny's cousin. But she's sketchy about the details in her life, and the more Simon gets to know her, the more he realizes how much she's lied to him.
Simon has his own demons he's battling, including guilt from his part in his sister's death several years earlier, his inability to tell his father he dropped out of medical school, and the debt he owes to the guy behind Health Solutions, and when things go wrong after the transplant, he finds himself running for his life.
The Dismantling was an enjoyable read, and the basis for the novel was promising enough, but the character development wasn't quite there. I would have liked a little less of Simon's mooning over his past mistakes and more suspense around the main plot point, the transplant. The story started out strong but kind of petered out and never really picked back up, save for one incident near the end. Maria's real story was somewhat anti-climactic as well, I was a little disappointed by the real reason she was running from her home in Los Angeles.
Even with the drawbacks, I did like The Dismantling, and there was enough of a story that kept me reading as I wanted to know what happened with not just the transplant, but Simon's relationship with his father and how he reaches closure regarding his sister's death. The ethical dilemmas presented also leave the reader with food for thought.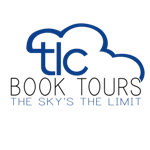 TLC Tours provided me with a copy of this book.