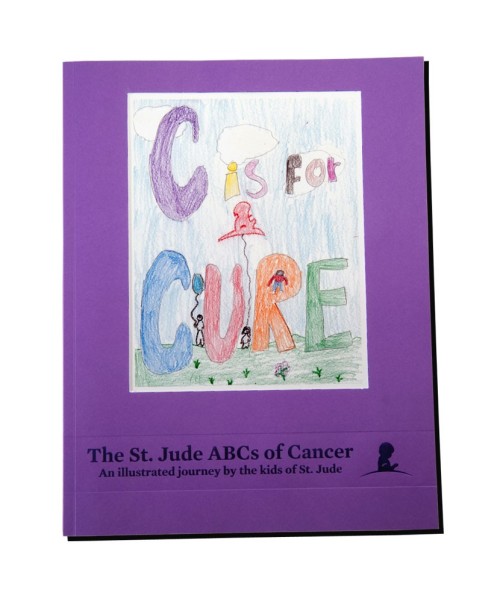 Cancer is a frightening word, even for adults, and how much more so for children. And yet it is something that touches all of our lives to one degree or another. When I was 7, a little boy in my class lost his arm to bone cancer. I still remember seeing him diving off the high dive at the pool the following summer. Sadly, he died when we were in 5th grade. That same year, my parents borrowed a guitar for me to learn on. The guitar had belonged to another girl who had died of leukemia, and I was afraid that using that guitar would somehow contaminate me. I was convinced I was going to die.
St Jude Children's Research Hospital has put out a lovely book dealing with the different aspects, written by kids at St Judes. Titled The ABCs of Cancer, it consists of the reproductions from the Alphabet Wall at the hospital, along with a brief bio of each young author or artist.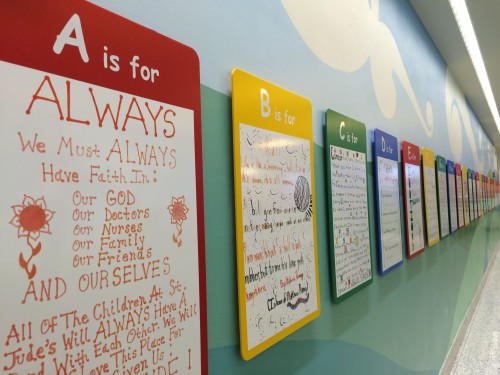 A picture of the alphabet wall at St Jude Children's Research Hospital.
To learn more, click on over to read my full review at 5 Minutes for Mom.
Read more about my trip to St. Jude's Hospital
I was proud to be part of a blogger awareness trip to St. Jude's. My expenses were covered, but my words are my own.