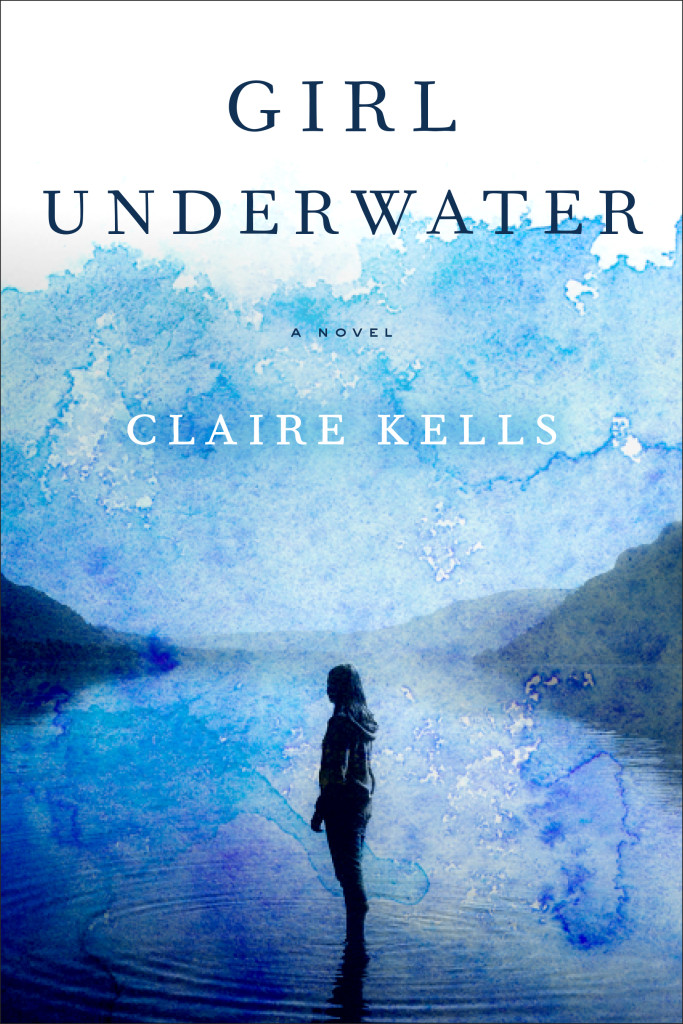 Avery Delacorte has felt safest and most at home in the water for as long as she can remember. Now a college student, Avery's identity revolves around her involvement in the university's successful swim team. She doesn't need to examine too much in her life to come to the conclusion that she is happy and content. But not only does a fateful red-eye flight home for Thanksgiving leave her physically and emotionally traumatized, it also becomes a turning point in her life for reevaluating personal goals and close relationships. Claire Kells tells an intense personal drama in Girl Underwater.
The novel opens at a point in time a few weeks after Avery's flight home ended in a tragic crash in the Colorado Rockies, leaving Avery as one of only five survivors. Though her physical recovery is progressing along beautifully, she is still struggling to emotionally process the ordeal she has survived. Her parents have different manners of treating Avery, with her father's "tough love" approach often appearing bristling, as he takes a very pragmatic medical perspective toward her recovery. Avery pushes back against his directives, especially when it comes to her facing the possibility that she is suffering from Posttraumatic Stress Disorder. Avery simply wants to move forward and jump back into her life at school as it was before the crash.
The narrative bounces back and forth between her present day status and her experiences weeks before, starting with her arrival at the airport just before boarding the flight and continuing through the crash and the time spent trying to survive its aftermath. Tensions between her and her teammate Colin, also a passenger on the flight and the only other adult to survive the crash, are apparent from the beginning, though the original source of the tension is revealed gradually throughout the novel. What she and Colin endure together is unimaginable, and so horrifying that Avery can't even face him afterward. But can she fully recover without doing so?
I wasn't prepared for the intensity of this book when I first began reading. The post-crash sections of the novel were difficult to read, not because of any particularly gratuitous graphic nature, but because it read so authentically that it became too easy to get lost in the scenes. The author does a fantastic job of putting readers right inside Avery's head so that they are in tune with her terrified emotions, but this also presents a challenge in that Avery's refusal to face particular aspects of her own history leave some gaps and areas of confusion for the reader at times. The final chapters felt somewhat rushed to me, but the epilogue helped to fill in the blanks, leaving readers with a more settled vision of what Avery's future holds. Be prepared to read this one quickly, as it's difficult to find a comfortable place in which to place a bookmark!