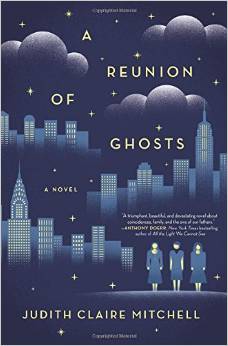 The Alter sisters couldn't be any closer — they share their family's Manhattan apartment that's had the same furniture for decades and a sense of humor that would rival any comedian. After all, they come from a long line of depressed family members with bad luck, and sometimes  you just have to laugh. They live by the mantra "the sins of the father are visited upon the children to the third and fourth generations" and often cite the Kennedys as the perfect example of this. For many reasons, Lady, Vee, and Delph have decided to follow in the footsteps of several ancestors and commit suicide, setting New Year's Eve 1999 as the date of their demise.
The sisters write their joint suicide note during that summer, covering family history going back a century. The first person plural voice underscores the extent to which the women have become intertwined, yet each sister is distinct and unique. They've gone through hell together — the disappearance of their father during their childhood, the suicide of their mother, cancer, death of a husband, cancer, divorce, and more cancer, to name a few.
A good chunk of the story revolves around Lenz Alter and his wife Iris, based on real scientists who lived in the early 20th century. Lenz's actions precipitate the curse on his descendants that still affects Lady, Vee, and Delph over 80 years later.
In trying to come up with some adjectives to describe A Reunion of Ghosts, all I could come up with is funny and sad. Which is, I realize, somewhat oxymoronic. The sisters keep a chart of family suicides on the door of a room they call the Death and Dying Room. They have an affinity for puns and are experts at making the best out of a bad situation. And they've resigned themselves to their fate, even when a chance encounter during a hurricane causes them to reexamine much of what they believed to be true.
I enjoy a good family saga and A Reunion of Ghosts fits the bill perfectly. The front of the book has a family tree, a list of all characters in the book, both real and fictional, and there's also that list of suicides to refer to when needed. While the subject matter is admittedly depressing, author Judith Claire Mitchell has such a way with words that make the story all the more enjoyable.