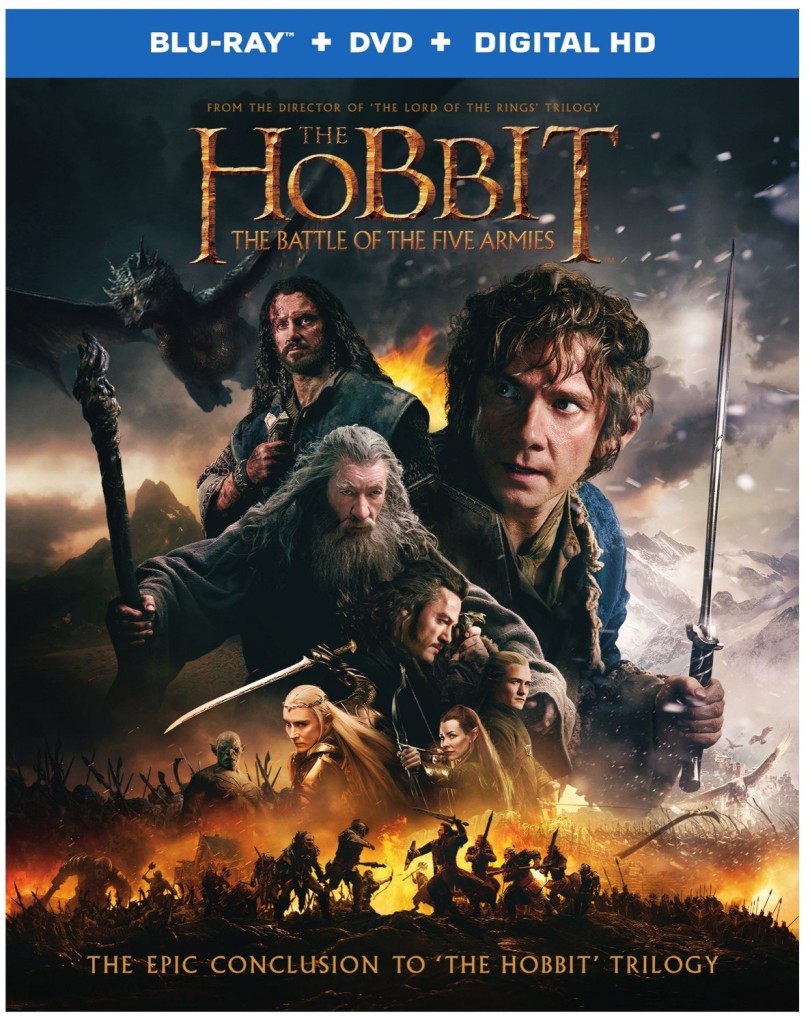 Can a book-loving girl make peace with Peter Jackson's bloated script? A clue to the answer is contained in this question…
But before you read my review, take an interactive quiz! You know you want to. Are you brave like Bilbo? (Um, not to brag or anything here, but I actually am…) Take the quiz to find out, and mouse over the interactive map to find out fun facts about Middle Earth, which you may already know if you have obsessed children in your life, too. If you are brave like Bilbo, let me know in comments or tweet about it at #TheHobbit.
Ever since Peter Jackson filmed JRR Tolkein's trilogy The Lord of the Rings, he has amassed much fame and fortune, in large part from my family alone. We are big fans, and by we I mostly mean my children. It seems at least once a year, we have to have some kind of LOTR marathon, sometimes with extra snacks (second breakfast, teatime, dinner AND supper, etc) depending on how generous I feel and also on if the marathon takes place in the middle of the night, as it so often does. I have learned to sleep through protracted battles.
So, last Christmas break I took my LOTR-obsessed kids to see the last of the Hobbit movies, The Battle of the Five Armies
. Abel in particular loves the Hobbit, book, movies,  and all, but all 3 of my kids are big fans. We had spent the previous 2 evenings watching parts 1 and 2 at home, so I have to say part 3 was about what I expected it to be.
Let's start with the positive. I'd like to say my mother always told me to say nice things, but by the time I came along, my brothers had gotten her to the point where I think she'd given up. Still, it's good to say nice things.
(Warning: I'm writing this review assuming that you, like most people, are familiar with the books and movies already. If you're not, you may find it a bit confusing)
First of all, the casting. Almost all the actors in the Hobbit movies are excellent. I may protest that Legolas and Tauriel exist at all (neither are in the book), but I have no fault with the people playing them. Martin Freeman does a superlative job–he is so perfect as Bilbo that I can't imagine anyone else in the part. Richard Armitage makes an excellent Thorin, including his descent into greed and madness. Honestly if I was Tauriel, I would be attracted to those smouldering eyes, instead of to Orlando Bloom's Legolas, who of course seems older in the Hobbit movies than he does in the LOTR trilogy. And I have no objection to making the dwarves a bit sexier, because in the LOTR, Gimli often provides comic relief and is portrayed as sort of bumbling, which he really wasn't in the books.
Second, the sound track. If you have to have a kid obsessed with a soundtrack, it's nice to have it be a melodic, haunting, vaguely Celtic one. The music is gorgeous, even on the 50th time through today. For all you mums of preschoolers out there who are still stuck listening to "Let it Go" for the millionth, trillionth time, sorry.
As for the rest, well. Jackson has continued to spend the goodwill he gained from his films of the original trilogy, bloating the plot with pointless additions and meaningless fan-fiction of his own imagination. Sorry, Peter, but you're no JRR. The film is bloated with CGI and the battle (made-up) between Thorin and the White Orc Azog on the ice is dragged out to painful levels.
But I'm not the intended audience. Jackson did not think, "I'll make a film for middle-aged book lovers." The fact that my teens like the film, even while clearly seeing its faults, says a lot. The book may always be better, but the film has something to offer too.
AND, you can win a free copy of the Blu-Ray version, assuming that you live in the US or Canada! Special Features on the Blu-Ray combo pack include:

• New Zealand: Home of Middle-earth Part 3
• Recruiting the Five Armies
• Completing Middle-earth: A Six-Part Saga
• Completing Middle-earth: A Seventeen-Year Journey
• The Last Goodbye: Behind the Scenes
• Music Video
• Trailers
I'm including a behind-the-scenes montage, because my kids want to see it. And also because when I watch it, it sucks me right in and I want to watch the films again, faults and all.
Enter to win
Lawyer stuff: Each household is only eligible to win One (1) Blu-ray The Hobbit: Battle of the Five Armies via blog reviews and giveaways. Only one entrant per mailing address per giveaway. If you have won the same prize on another blog, you will not be eligible to win it again. Winner is subject to eligibility verification.