Last fall, Gestalten, a German publisher best known for art, architecture, photography, and design books, launched a U.S. imprint for children's books. The selection available so far from Little Gestalten leaves me confident that they will be an incredible resource for interesting and appealing children's literature, with a unique aesthetic. I received five of their new offerings for review, and all are up for grabs in today's super giveaway.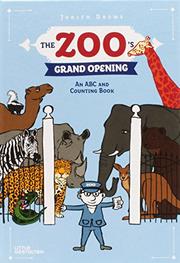 The Zoo's Grand Opening: An ABC and Counting Book by Judith Drews (ages 3-8)
A zookeeper and his assistant await the arrival of twenty-six animals for their newly built zoo at the beginning of this picture book. In rhyming verse, each animal is described with some subtle humor in the text and the illustrations. With each page turn, a new animal shows up to match the next letter in the alphabet, while a line of numbers sits at the top of each right hand page, highlighting the arrival's number from 1 to 26. The ABC portion of the book is definitely more obvious than the counting aspect, though for elementary school students, the number line will be more understandable than for preschoolers. Expect both familiar animals and some surprises as you progress through the alphabet.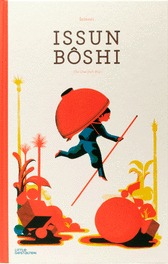 Issun Bôshi: The One-Inch Boy by Icinori (ages 3-8)
A classic Japanese fairy tale of the son of a couple who long wished for a child, "any size at all," is told in this adventurous picture book. Named Issun Bôshi, or "One-Inch Boy," he grows older but never larger in stature. His spirit and confidence, however, loom large, and when he becomes an adult, he tells his parents that he seeks adventure in the world and will be leaving for the city. Given a rice bowl by his mother and a sewing needle by his father, he sets off. This fairy tale isn't complete without a greedy ogre, some traveling adventures, and, of course, a beautiful young woman. Issun Bôshi proves himself worthy of admiration for both his talents at entertaining and his bravery in the face of danger.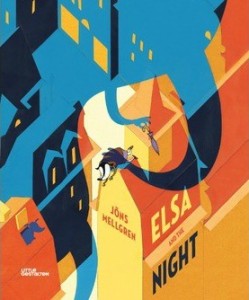 Elsa and the Night by Jöns Mellgren (ages 4-9)
This dark tale (pun fully intended) introduces young readers to Elsa, a tender character still grieving three decades after the loss of a special friend. When she discovers Night hiding under her sofa one early morning, she traps it in a tin and hides it away. Fourteen hours later, the sun is still shining brightly outside, though the city's inhabitants are confused and getting tired. As it continues to stay bright as day longer than it should, bits of chaos break out, and Elsa pulls Night out and engages it in a telling conversation. She speaks of her friendship with an elephant named Olaf and how his death left her so sad that she hasn't slept since. The character of Night, embodied in a dark blue jelly-bean-shaped figure, doesn't speak, but shows Elsa compassion and comfort as it helps to restore order all around the city, and especially for Elsa.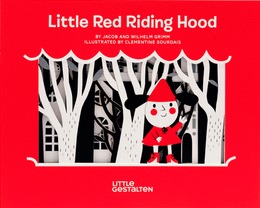 Little Red Riding Hood by Jacob & Wilhelm Grimm and illustrated by Clémentine Sourdais (ages 5-10)
The classic tale from the Brothers Grimm is given new life in this leporello, or fold-out book, that can be read, displayed, or used to play with light and shadow as part of the storytelling experience. The illustrations are cut-out images, with a red, black, gray, and white color scheme on one side and solid black on the back side. As a result, when the pages are kept together and read in the manner of a traditionally bound book, the black undersides of the other pages' illustrations can be seen, giving a true depth to the background, which is perfectly fitting for a story taking place in the forest. When unfolded, the leporello can be held in front of a light, creating dramatic shadows on a wall to accompany the story. The craftsmanship of this unique and beautiful little book deserves high kudos!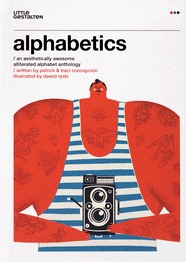 Alphabetics: An Aesthetically Awesome Alliterated Alphabet Anthology by Patrick & Traci Concepción and illustrated by Dawid Ryski (ages 9-12)
This alphabet book differs from most in that it is not intended for young children just learning their ABCs. Instead, this is more of a celebration of letters and the wonderful literary device alliteration, for each letter is represented by an alliterative poem of sorts. Wacky and full of rich language, the text will surely make even kids on the older end of elementary school chuckle. Some terms will likely be unfamiliar to even those older kids, but no need to fret. Simply consult the glossary in the back that includes over fifty words. The illustrations are like modern art, with funky color schemes and many big-bodied, small-headed figures like the cover image features.
Would you like to win your very own collection of all five titles from Little Gestalten? Enter to win below.
Check out our current giveaways. Subscribe to our feed. Follow us @5M4B on Twitter or on Facebook.