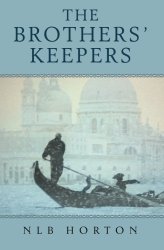 Archeologist Grace Madison is in Belgium, her husband Mark (former CIA) is on their American ranch, and her son Jeff is on his honeymoon in Switzerland when Grace is awakened by a phone call bringing news that her daughter, Maggie, has been kidnapped in Paris. The family converges, looking for clues, and soon embarks on a world-tour of hunting first for Maggie, then for the two parts of an ancient scroll that may reveal the whereabouts of Solomon's treasure–hidden water in a parched region where water rights cause war. In the meantime, a close family friend, an octogenarian seminary professor, is kidnapped by his twin brother, and the Madison family has to figure out whose side each of them is actually on.
Action ranges wildly, from London to Jordan to a snow-covered chalet on the borders of Switzerland and Italy; from Rome to Venice. Martin Luther played a part in this scroll's hiding, and so his history has to followed as well. The family works loosely with Mossad, M16, and other international spy agencies (this part wasn't filled out too well), while never quite being sure who to trust. They make powerful friends, and powerful enemies as well. At one point it becomes apparent that they are being chased by not one, but two groups of people who wish them the most harm possible, and the book's point of view allows the reader to know who they are and what they're doing.
The Brothers' Keepers
is not a perfect novel. The writer's style was a bit bumpy and felt evasive to me, like we'd come to a suspenseful part and then suddenly it was resolved and we were on to something else. There were spelling and grammatical errors. Worst of all, the fact that this is PART TWO of a trilogy was not made clear to me until I reached an ending that wasn't a real ending. Why wouldn't you say that on the front cover? Oddly enough, this made me forgive the book some of its issues, like how confused I sometimes was, and how the author seemed to expect me to know and understand characters that weren't fleshed out.
In spite of its flaws, however, this book is great fun to read. I love the character of Grace, with her "womanly thighs" and "American size 12 bottom," an educated and articulate wife and mother who is trying to keep her brood alive and seeing the humour of everyday life throughout. I enjoyed the chase for historical clues and the real danger involved, and I loved that it was an entire family doing the chasing. This is also a well-informed book and I appreciated the articulate references to history and geography throughout, and the author's sly sense of humour. Enough information is given that you can read this on its own, although I warn that you will occasionally feel confused, and I would recommend reading the first one beforehand. (It's called When Camels Fly
. I found this out on Amazon. Again, this information should be on the cover, or on the pages, perhaps in a prologue. Also, I'm going to read this first one, because as I said I like the characters and it's a very enjoyable read. And I hope to read the third.)
The Brothers' Keepers
is a suspenseful novel with a realistic family dynamic and some great characters as well. Like I said, it's a fun read, and I recommend it as a delightful way to spend your valuable reading time.