I haven't been much of a reader of cozy mysteries until recently, but I'm beginning to enjoy them as I get older. Marty Wingate's Potting Shed mysteries feature Pru Parke, an American gardener who is realizing her dream of  living in England, her mother's home. In the first in the series, The Garden Plot (linked to my review), Pru becomes involved in a murder investigation when a body is found in the shed of the garden's been hired to renovate.
In The Red Book of Primrose House, Pru has begun her job as head gardener at Primrose House, an eighteenth-century manor farm in the English countryside. Following the plan laid out by famous landscape gardener Humphry Repton, Pru has her work cut out for her, as she must clear out and replant the overgrown garden, as well as restore the historic landscape, using one of Repton's infamous Red Books as inspiration and guide. Pru has some helping hands in the form of brothers and hard workers Liam and Fergal Duffy, Ned Bobbin, who is an expert on the area and the manor's history, and Robbie Fox, a young man with special needs who is obsessed with Robin Hood and digging holes.
Pru has a strict deadline as the manor's owners, Davina and Bryan Templeton, want to hold a garden party the following summer. Pru spends any free time she has with Detective Inspector Christopher Pearse, who visits from London whenever possible. Pru also works with a local newspaper on blog posts describing the work being done at Primrose House. When acts of vandalism start occurring in the garden, Pru wonders if it's related to the blog posts, but then Ned turns up dead in the walled garden and she finds herself once again at the center of the investigation.
Pru tries to heed Christopher's request to not get involved and let the police work to the experts, but she can't help herself. There are several suspects and it's not really clear who the killer is as there are many possible leads thrown in – Robbie goes missing from his daycare facility for an hour the day of the murder, Liam won't reveal his whereabouts as he's trying to protect Cate, Ned's daughter, and even Hugo, the blog writer, reveals he's Ned's cousin and they didn't have the greatest relationship. Pru is also suspicious of Jamie Tanner, another local gardener who also applied for post of head gardener, and while he insists he's not jealous of her getting the job, she's not so sure he's telling the truth.
While Pru refuses to stay out of the investigation, she has learned her lesson and doesn't withhold information from the local police or Christopher and she's not quite as gullible this time around. She once again is strong in her convictions as to who she feels is innocent and does her best to prove it. And adding to her stress with the garden and the murder, she unearths a family secret that changes everything she thought she knew about her parents.
I enjoyed The Red Book of Primrose House, even more than The Garden Plot. Wingate has come into her own as a fiction writer and ironed out the kinks from the first book. Both books are available only on Kindle, but at a very reasonable price of $2.99.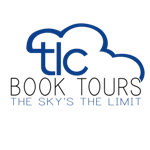 Enter to win!
Thanks to TLC Book Tours for a $25. Gift Card to the eBook Retailer of the winner's choice plus 1 copy of THE GARDEN PLOT by Marty Wingate!