Disclosure: Relativity Media covered my expenses for a visit to the set of The Best of Me in Louisiana.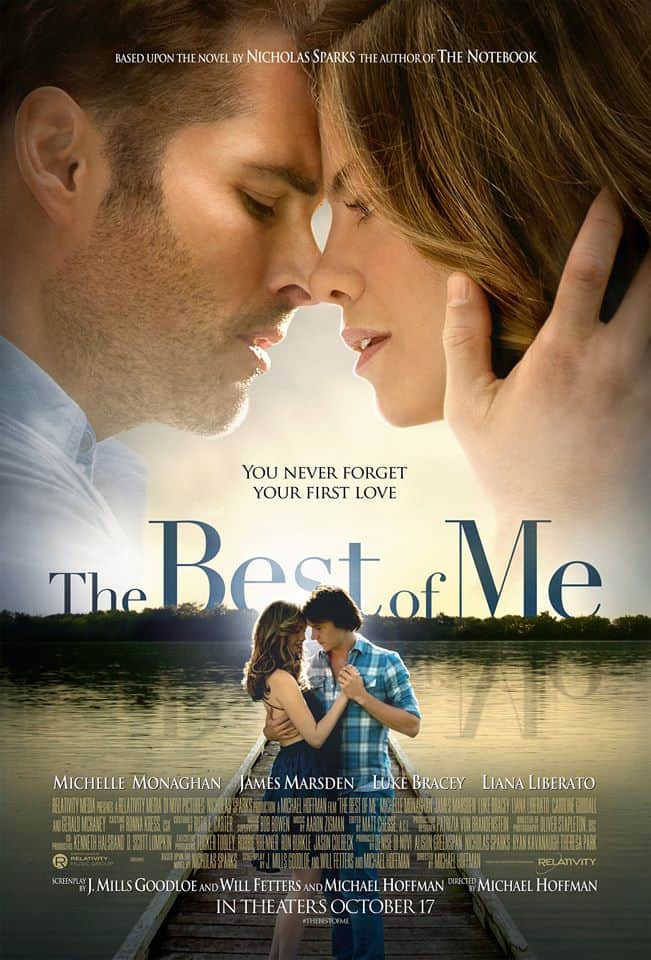 Nicholas Sparks was my very very first "celebrity" interview. I was able to do a phone interview with a bunch of other book bloggers way before I was meeting movie stars on press junkets and sets. I still remember that conversation, how in tune he seemed to be with the industry and his craft, and after having met him in person (twice!) this spring, all of that is confirmed. Please read my other posts at 5 Minutes for Mom to learn more about my experiences on The Best of Me movie:
I don't remember exactly what he said about books and movies in that phone interview all those years ago, but I still remember him — as an author — saying that he knows books and movies are different entities, and wants to tell the best story he can in each medium, so I took the time to ask him more about that.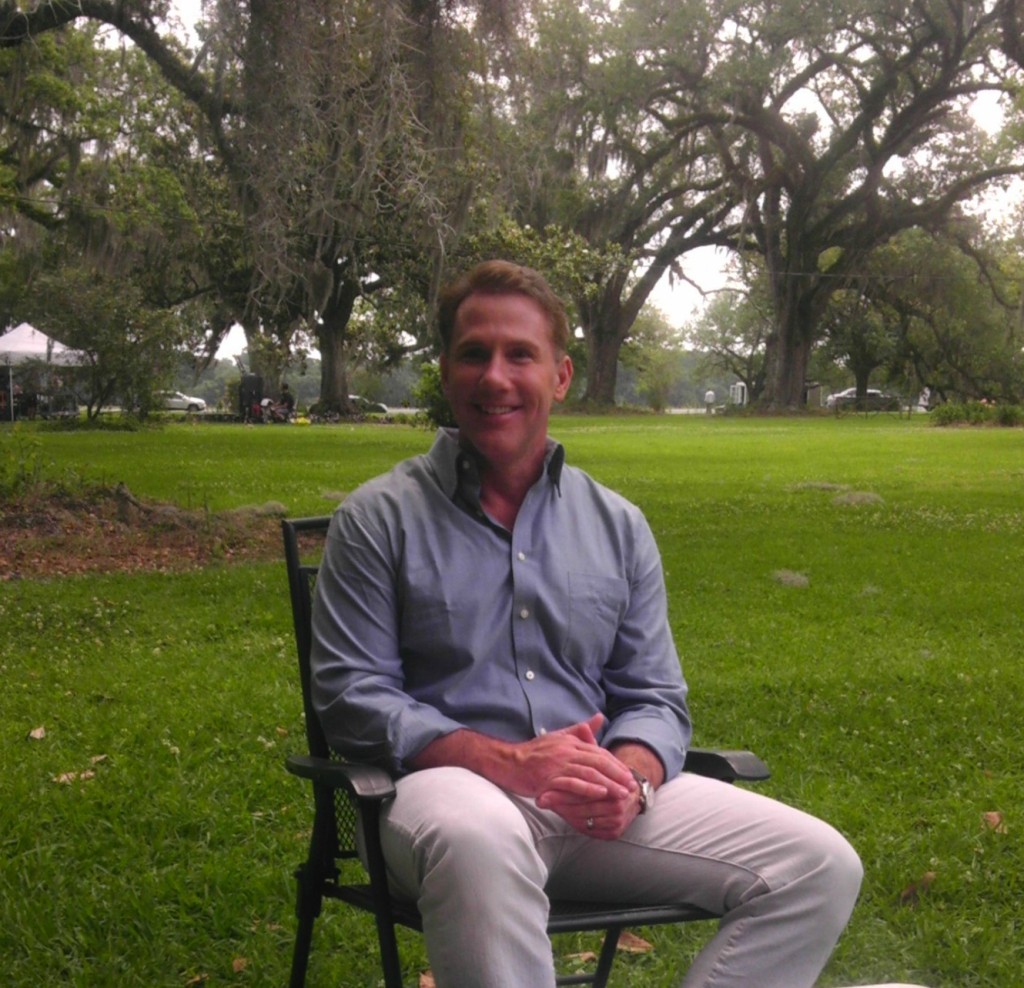 Here's what he had to say:
The differences between the book and the movie–of course there are always differences. You know, film is a very different medium, in general. So, because they're different mediums, you have to kind of go into the whole project knowing that some things work better on film than they do in books. And some things conversely work better in books than they do on film.
For instance, a car chase always works better on film, right, or scenes that have some real emotional intensity, like anger scenes, fight scenes–yes, I can do it in a book, and I work really hard to make it as real as I can, but really, it's seeing their face and all of that. That really helps to bring it to life. So, action scenes, emotional intensity–that tends to work better in film.
What works better in a novel? Introspection. You really can get into someone's head. And so, the goal in a film is to then figure out what the introspection is and then to come up somehow with images for them, and that, in and of itself, requires changes.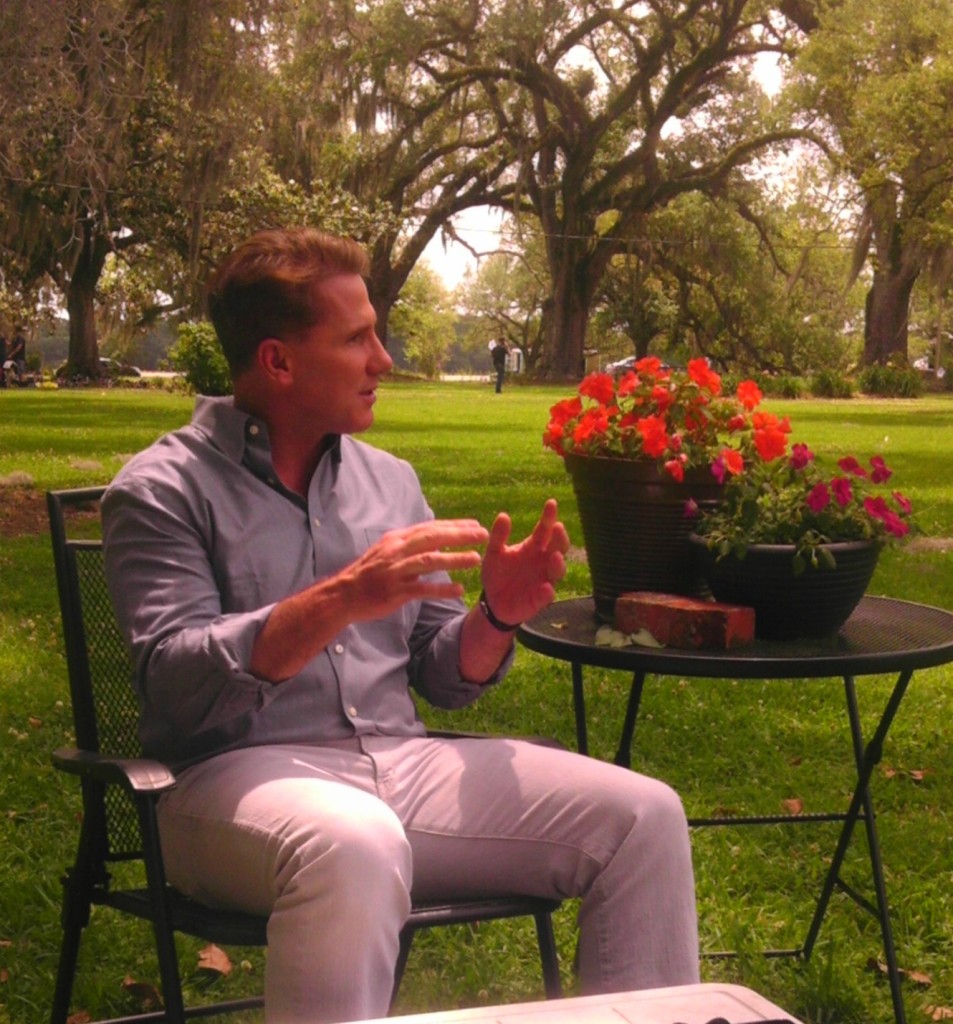 And I remember in Message in a Bottle, for instance–and I'll use that as an example, then I'll get back to this one. We had a character who–Garret Blake–he was upset about the loss of his wife, and I covered all of this with introspection in the novel. You knew he was really hurting–that he missed his wife. But, how do you show that? So, essentially, they invented her entire family, and she had paintings, and the family wanted them back, and there was all this conflict. But, it showed the conflict that he had about letting go.
The same kind of thing happens in this project as well. So, there will be some changes. And so, when I go in as a–whether I'm producing or screenwriting, I want to retain the spirit and the intent of the characters. Let's retain the spirit and the intent of the story, and then let's just make the best film we can, knowing that it's a different medium.
Then you add in the fact that a script is about 20,000 words. This novel was about, you know, 90,000 words. So, I mean, of course there are going to be differences.
I'll end with Nicholas Sparks' thoughts on endings: "We often do alternative endings. You want to see what people want, essentially, because everyone wants different things. But, in the end, movies are a business, and you try to keep people satisfied."
Are you satisfied? What's your favorite adaptation of a Nicholas Sparks movie? I'd love to know!
Official Info – #TheBestofMe

Like The Best of Me on Facebook
Follow / Subscribe Instagram | Tumblr | Twitter | Pinterest | YouTube
About the Film
Based on the bestselling novel by acclaimed author Nicholas Sparks, The Best of Me tells the story of Dawson and Amanda, two former high school sweethearts who find themselves reunited after 20 years apart, when they return to their small town for the funeral of a beloved friend. Their bittersweet reunion reignites the love they've never forgotten, but soon they discover the forces that drove them apart twenty years ago live on, posing even more serious threats today. Spanning decades, this epic love story captures the enduring power of our first true love, and the wrenching choices we face when confronted with elusive second chances.
THE BEST OF ME
Relativity Media
In Theaters October 17