550 years ago, Johann Gutenberg invented a printing press that uses movable type, revolutionizing the way books are published and drastically changing the dissemination of information. Along with a crew of 12 men, Gutenberg printed the first mass-produced book, the Bible. This took place against a backdrop of religious and political turmoil and was done in secret, with bribes to the local guilds for their silence. Alix Christie's new novel, Gutenberg's Apprentice, is the story of the 4-year process of printing the Bible, told to an Abbot by Peter Schoeffer, Gutenberg's apprentice and eventual foreman.
Peter is making his living as a scribe in Paris when he is summoned home to Mainz, Germany, by his foster father, Johann Fust, who adopted him after his parents died. Fust is providing the money for Gutenberg's venture and commands Peter to work with the printer as his apprentice, which he does only out of allegiance to the man who took him in. Gutenberg is difficult to please but clearly brilliant and Peter grows to admire his talent and foresight. Gutenberg's printing press initially incites fear in Peter, who is God-fearing and afraid of a machine that can create letters. But as he works with the press he begins to see the possibilities for such a device.
Fust and Gutenberg have an tenuous partnership as is often the case with borrower and lender and Peter is often caught between the two. But when they are commissioned to print the Bible, Peter works to improve the process while seeking to please his father. He also falls for the daughter of a local painter, against his father's wishes for him to find a wife of higher standing.
Gutenberg's Apprentice is an impressive work, with language that at times becomes cumbersome. I became lost in the details of the descriptions of the printing process and the religious and political backdrop but was still curious to find out how the men overcame obstacles and successfully printed 180 copies of what's now know as the Gutenberg Bible. The chapters follow the flow of the Bible, beginning with Genesis and ending with Revelation, which I thought was a clever way to tell the story.
Those who enjoy historical fiction based on real people and events, filled with rich details and flowing descriptions, will enjoy this book. Just know that it's not what I would call an easy read, but it's one I enjoyed.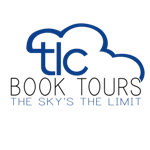 We're happy to be participating in the TLC Book Tour for Gutenberg's Apprentice. Check out all the stops on the tour to hear other book bloggers' opinions of the book.