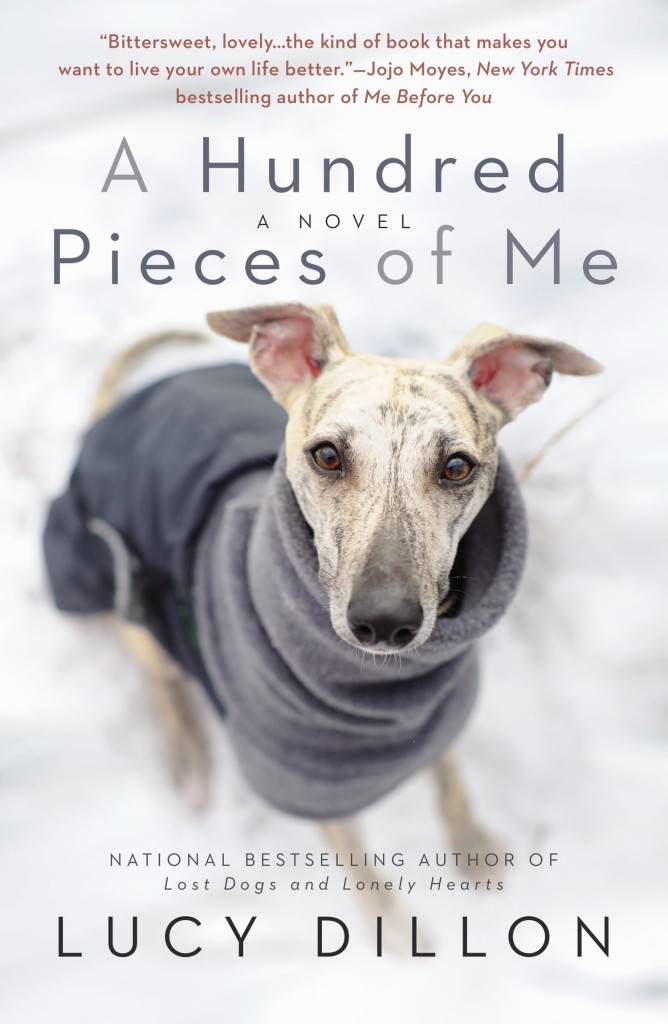 This is my first novel by Lucy Dillon, but in browsing her titles I see that she writes stories about heartbreak and loss and redemption, that seem to feature warm-blooded canines as well. Sounds like a pretty good formula to me!
Those were the themes which drew me to A Hundred Pieces of Me. Gina Bellamy's marriage is over in a flash. Instead of planning the next trip they'll take or the next adventure they'll have, she's moved out of her house into a spare white apartment. She sees it as a chance to start over, to reevaluate each of her things. As the boxes from her old life literally fill her flat, she decides to work through them methodically, getting rid of things that have no place in her new life.
She's drawn to the idea of keeping 100 things, so she begins a list as she decides to keep things. Some of the items have sentimental value, some are functional, and some she simply likes. As she unpacks and decides to keep or get rid of the items, the story takes us back to the time when that item meant something to her. It was a great way to handle flashbacks and fleshing out the character of Gina.
She's working on a huge remodel project of an historic home, but she sees strife between driven Amanda (who is never around) and Nick, her creative, laid-back husband. Then timid greyhound Buzz comes into her life, pulling her even more out of her comfort zone.
This novel was long (almost 500 pages), and maybe it was a little too long, but I can't think what I would have cut. The characters were well-developed and are memorable. The issues range from divorce, to cancer, to strained parental relationships, to the loss of a parent, childlessness, first love, and they are all themes which resonate.
I've seen a couple of Lucy Dillon's novels around, and I'd be inclined to pick up another one after this one.
Enter to Win
One of you (U.S. only) can win a copy. Just follow the instructions in the widget, beginning by leaving a comment.