I saw an early screening of the movie courtesy of Warner Bros. Studios and was given access to author/screenwriter Jonathan Tropper. Read my interview at 5 Minutes for Mom.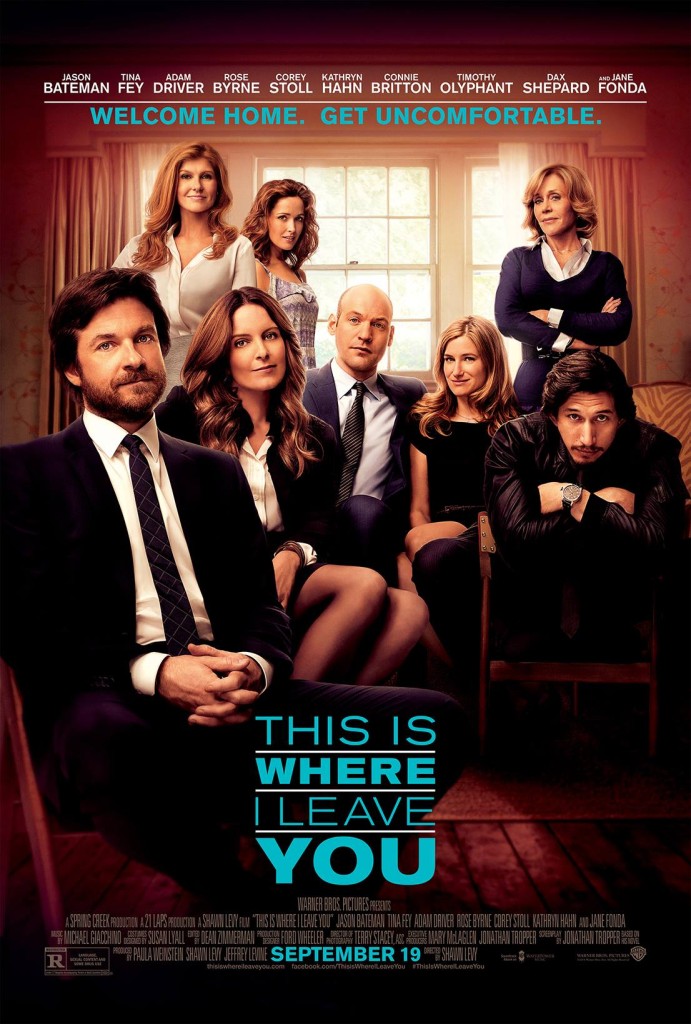 This was a rare case in which I liked the movie more than I liked the book. I liked the book more than I think I would have because I discussed it with friends, and the themes of family dynamics, hardship, how our childhood affects our adult family relationships, and loss came alive as we discussed it.
The jist of the story is that of the Altman family sitting shiva for seven days after the death of their father. The family is not necessarily close in that they don't see each other frequently and they don't share — something they realize their father taught them by his example — but I enjoyed seeing the inherent closeness come out anyway, and perhaps a desire to be different in the future? I don't remember who said this line in the movie, probably the mom Hillary (Jane Fonda):
"It's been a long time since we told each other things. We're out of practice."
I was able to interview Jonathan Tropper and discuss why I liked the movie better than the book in this case, and I loved his answers about why that was. Please read my full post at 5 Minutes for Mom where you can also watch the trailer and read a synopsis of the movie.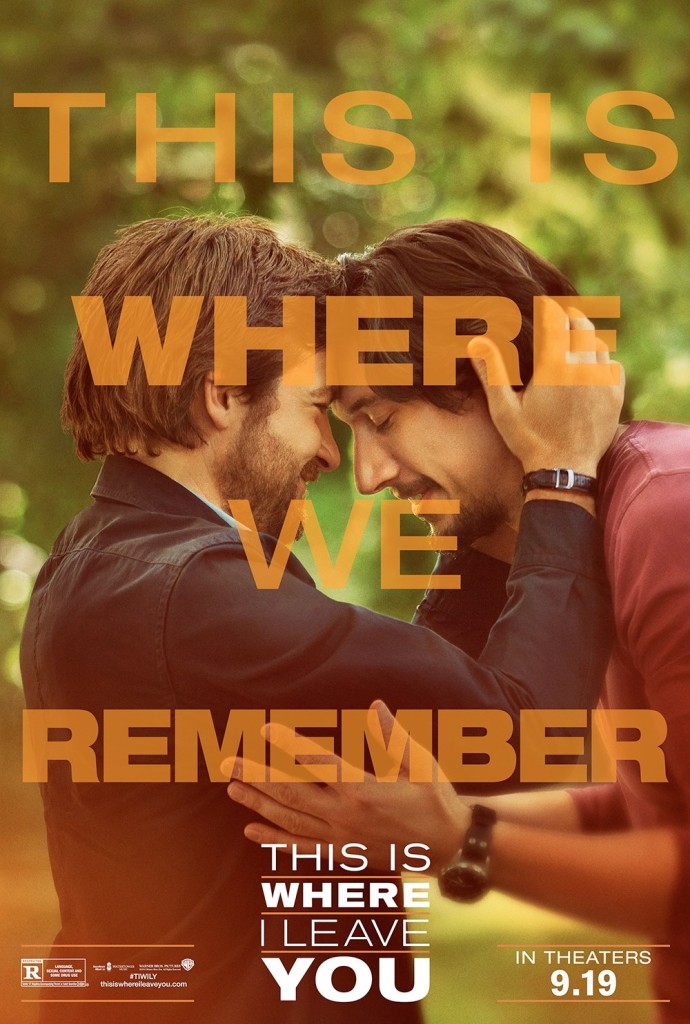 The themes of loss and regret come through, but this is not a depressing movie. It walks that line so nicely between real life, the comedy of characters who are inherently flawed and larger than life with the drama of the complicated mess that life sometimes (often? always?) is.
This is just a well-conceived and well-made movie. The cinematography is fantastic, the score adds so much to what is taking place on screen, and each character is perfectly cast. How can you go wrong with these Jason Bateman, Tina Fey, Adam Driver, Rose Byrne, Corey Stoll, Kathryn Hahn, Connie Britton, Timothy Olyphant, Dax Shepard and Jane Fonda?
CONTENT NOTE: The movie is rated R. There's a good bit of language in the book and movie and sexual content as well (talking about it versus seeing it on screen).
This is Where I Leave You is produced by Warner Bros. Pictures and releases everywhere September 19.
If you like books and movies I will make one last plug for my interview with Jonathan Tropper discussing the difference in storytelling between books and movies. It's good stuff.