Disclosure: This is part of a sponsored campaign from Warner Bros. Pictures. Books were provided for my friends and me, as well as additional compensation for the campaign.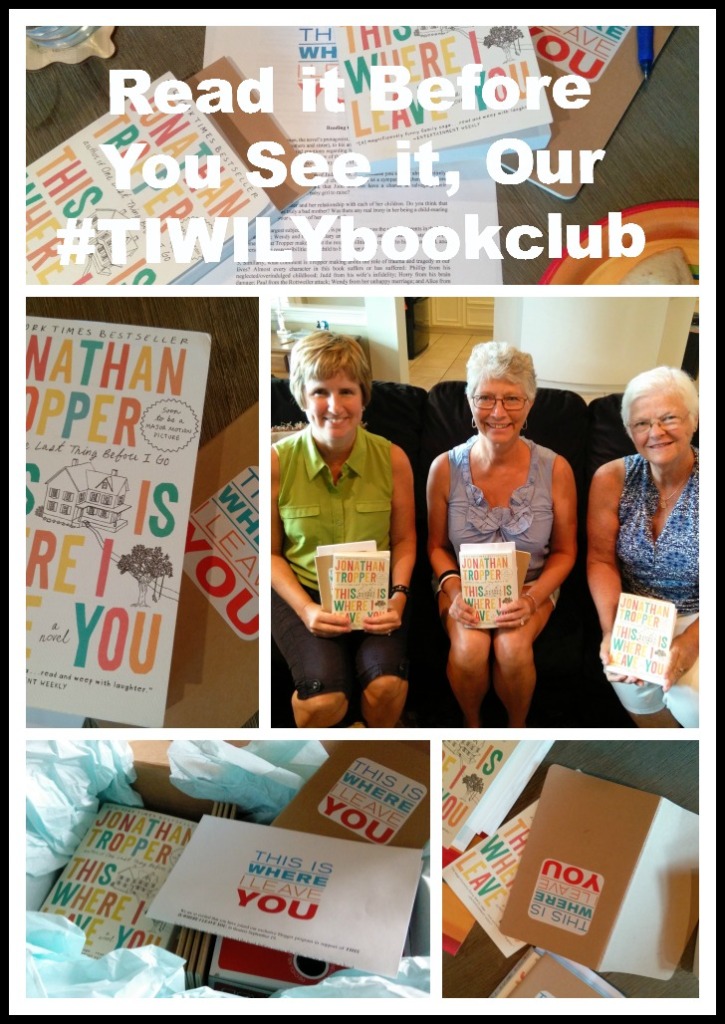 I haven't been in a bookclub in a long time. In my past bookclub experiences, I either felt as if I was wasting time reading a book that wasn't really my thing (which is true more than ever now that I am a book reviewer and have stacks of books waiting to be read) or I got frustrated at the lack of intelligent thought or conversation in the book club discussion (It was more a friends meet-up with food).
So when Warner Bros. Pictures invited me to gather a few friends to discuss Jonathan Tropper's novel This Is Where I Leave You before the movie's release on September 19, I jumped at it. I was familiar with Tropper, though I hadn't read any of his novels. I had seen movie previews and heard some buzz about it, and I was already really excited to see the movie, so it was a win-win situation for me.
We had a small group, but I think it helped us stay focused on the topic. We are all mothers, so we discussed issues of family and responsibility and grief, but really kept coming back to the humor and honesty in the book.
It's obvious from the previews that there are some differences, but none of us were bothered by that and are anxious to see this well-cast movie adaptation. Author Jonathan Tropper talks about his inspiration for the movie and a bit about the two different mediums:
When I read this book on my own, I didn't love it. I liked it fine, but I didn't love it. I do think that I'll love the movie, and I'm sure I'll appreciate the deeper background I gained from the book.
One thing about movies made from books is it can help you revisit and reframe the novel into a different context. I've always known that, and I think it will hold true with this book/movie combo as well.
However, the biggest surprise was being reminded how much sharing a book can increase my enjoyment of it.
Would you like to share this book with someone before the September 19 release of the movie?
Find out more about the movie
Official Links
Visit the official website
Like This is Where I Leave You on Facebook
Follow @wbpictures on Twitter and Instagram
#TIWILY #TIWILYbookclub