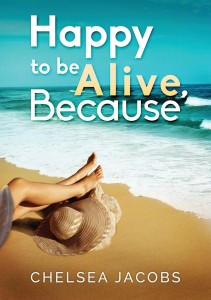 Avery has a summer to remember. It doesn't start off that way, far from it. During her senior year in high school, her mom got cancer. When she passed away, Avery was lost. Her mother is all she has, and all the plans she made in her last year of high school — like staying at the local community college after she graduates — were all made so she could help care for her mother.
After receiving yet another casserole from a well-meaning friends, she feels like she has to get away. When she finds some tickets and a travel itinerary for a trip her mother hoped to take with her to her hometown on the beach. Avery decides to take the trip alone in her mother's memory, and she wastes no time in leaving immediately.
That starts an incredible summer for her. She begins to heal, starts to dare to dream about her future, and enjoy her present in ways she never knew she could. She meets a guy, and starts to spend her days with him and his two friends.
She keeps the journal, following her mother's example, jotting down reasons she's "Happy to be alive because…." ranging from the perfect cup of coffee to friends who understand.
Happy to Be Alive, Because is a perfectly clean escapist YA novel that is perfect for 12 and up. It reminded me of teen TV shows, featuring kids who live independent lives with no parents in sight, and also with seemingly no consequences, going straight from young teens to responsible (yet fun and free) adults. I just chose to suspend my disbelief, and enjoy it in the same way I would have when I was a teen myself (even though the misstep about her renting a car at 17 was a little hard to ignore). There's nothing like that dream of independence that all kids and teens have.
The characters were fun and the details of the little beach town came together to create a distinctive setting.
Check out Chelsea Jacobs' page to find out more about her and the book and what others on the Litfuse blog tour have to say about the book.