I recently visited the DreamWorks campus, courtesy of DreamWorks and Twentieth Century Fox, to learn more about How to Train Your Dragon 2.
My son and I first saw How to Train Your Dragon one summer when the theaters bring popular movies back for their kids summer clubhouse. After we saw it, I glanced at some of the How to Train Your Dragon books, and wasn't sure about how much they tied in. There seemed to be a lot of burping and other bodily function and undergarment humor (Have you read them?)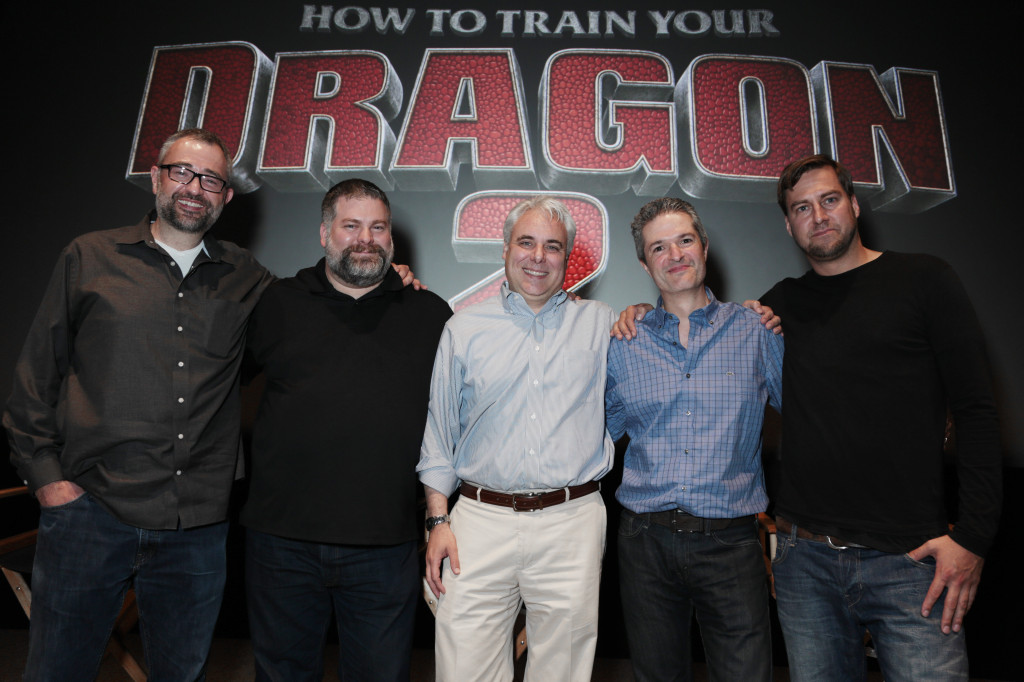 So when I had the opportunity to interview writer and director Dean DeBlois (2nd from left) along with the rest of creative team behind the movie, I was glad to hear him address the books as inspiration for the film:
We kind of kept the spirit of the books. We kept some of the character names. But in the first film, they had spent the first couple of years trying to do a fairly faithful adaptation to Cressida Cowell's first book, but the story itself was a little small and a little young. And so, Chris Sanders [Director] and I were charged with kind of reinventing sort of taking it bigger in a more action adventure kind of way.
And so, our narrative has departed significantly from Cressida Cowell's. Her books are mostly following the adventures of a 10-year-old boy named Hiccup and his Chihuahua-sized talking dragon named Toothless, so just inherently Hiccup and Toothless are different characters. And that means going forward, it opened it up to the narrative that we felt sort of bridged off of the first film and could be part of an overall trilogy.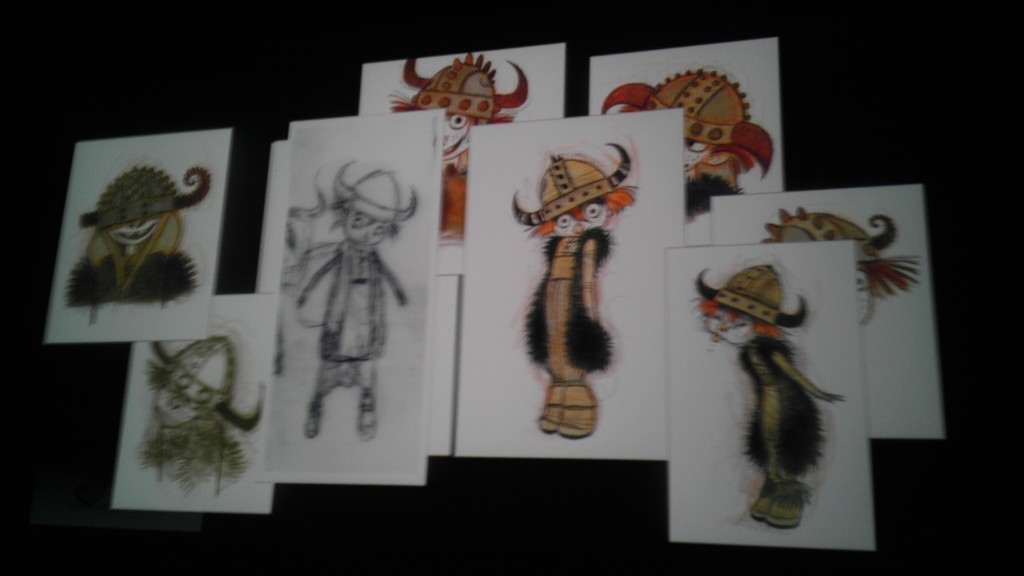 When we met with Production Designer POV (far left), he shared some of the process of them creating Hiccup for the original movie (above). He loved the fact that Cressida Cowell illustrated her own books as well and used the images as a jumping off point.
Find out More
Read my posts at 5 Minutes for Mom about how How to Train Your Dragon 2 is more than just a sequel (and maybe the perfect family film!), and the inspiration to Encourage Your Children's Dreams.