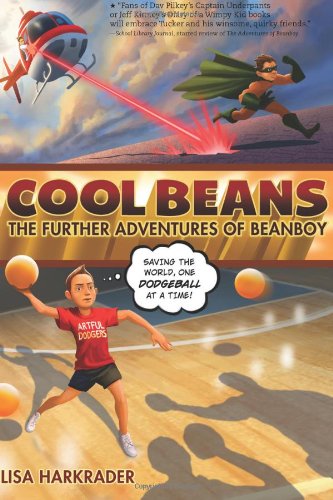 At first I wasn't sure to make of this second book featuring "Beanboy" Tucker MacBean. The book was fine, but I had really enjoyed the humor and heart in the first book, and I felt that this one might not be living up to my expectations. I reviewed the first book here when it was named a Cybils Middle Grade finalist in 2013.
The story is different — more of a school story than a sort of coming-of-age story that we got in The Adventures of Beanboy. But there's nothing like a good school story. Like a novel that draws me in as I see themes of my everyday life — friendship, balance, identity, motherhood — reflected in the pages, such is a school story for most kids. They get to read about situations familiar to them, perhaps on a larger-than-life scale, but still relevant to their lives, those things such as homework, fitting in, crushes, bullies and more.
So the topic warmed me up, seeing it as interesting and relevant to kids, and then – bam – suddenly out of nowhere I could feel Tucker's sweet spirit , and I was once again charmed.
Tucker is trying to save the art club. They've already lost their bulletin board to the girls' basketball team, and they've lost a few members who have moved away. What will happen if they keep dwindling? First, the bulletin board and then maybe their whole club? The club is coming up with ideas to try to boost membership, but Tucker has another plan. He has entered the club in the Dodgeball tournament to help them earn some respect, but he needs to get 14 people to sign up or they'll have to forfeit. He knows they have the best name — The Artful Dodgers — and he knows they can work well together, but can they stand up to the jocks and make a name for themselves?
There are fun comic book panels throughout the novel, which adds interest to the story.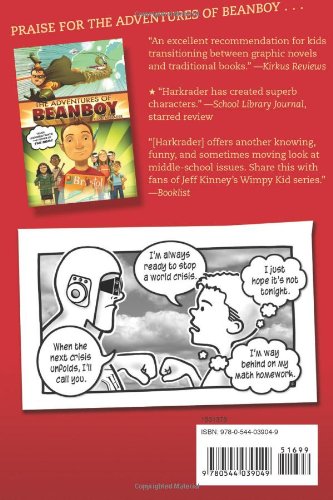 Cool Beans could easily stand alone, but Tucker's backstory in The Adventures of Beanboy is rich, so if it sounds like a story you'd like, I recommend that you read that one first.
You should also check out my giveaway of all 3 books in Tony DiTerlizzi's WondLa series on audio read by Teri Hatcher at 5 Minutes for Mom.
Find more recommendations at Shannon Messenger's Marvelous Middle Grade Monday.