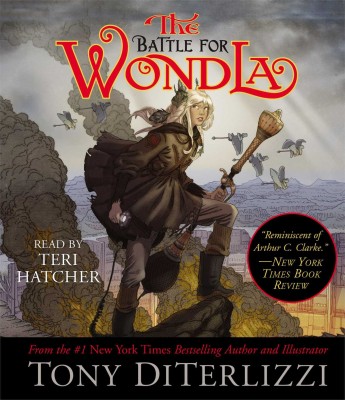 The Search for WondLa is a 3-book series by Tony DiTerlizzi (author of The Spiderwick Chronicles). A Hero for WondLa is the finale in the trilogy and has just been published and released on audiobook.
I haven't listened to more than just a sample of the audiobooks, but I actually have had a copy of the first book on my shelf since it first came out, so I finally started reading it aloud with my 10-year-old son. We're almost finished, and we're hooked!
Click through to read more of my thoughts on this series at 5 Minutes for Mom and enter the giveaway for all 3 books on audio, sponsored by Simon & Schuster audio in honor of Audiobook Month.