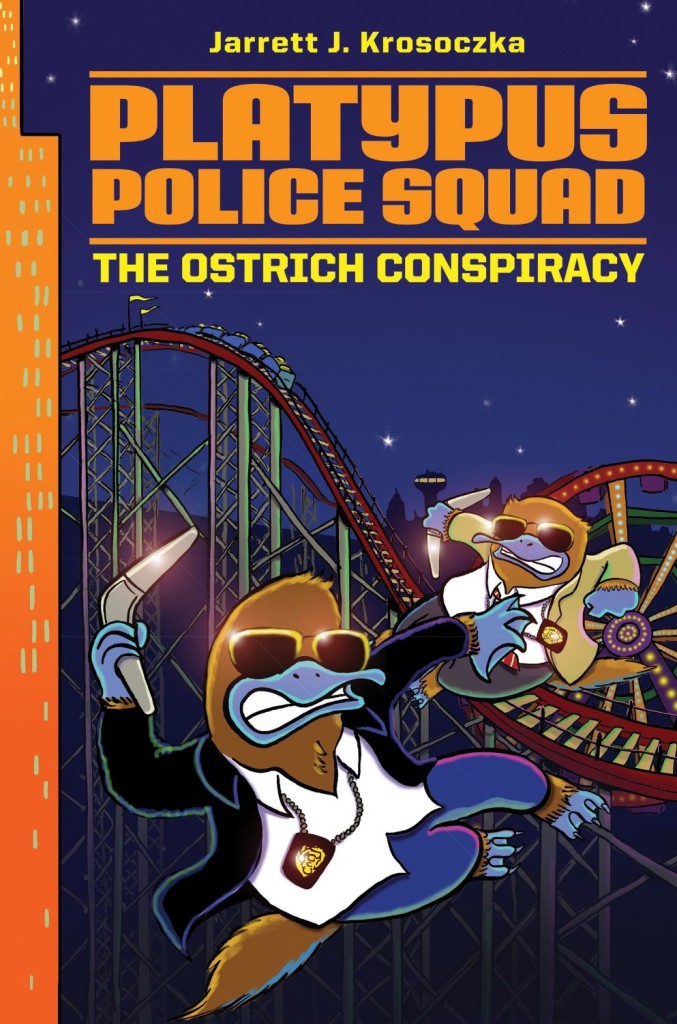 I really enjoyed The Platypus Police Squad: The Ostrich Conspiracy, possibly more than the first one (The Frog Who Croaked, linked to my review). The mysteries on both were solid. I think that this one had a lot more action — the end was quite fast-paced and action-packed — but the first one perhaps had more going for it in terms of characterization. The bottom line is that they are both great books. If you liked the first, you'll probably like this one. If you aren't familiar with these series and are looking for action-packed books with humor and a strong plot, you should check them out.
Platypus detectives O'Malley and Zengo are back fighting crime in Kalamazoo City. Zengo has more experience under his belt and is bummed out about still being known as Rookie. O'Malley is still hard at work at fighting crime and trying to balance work and family. His teenagers feature prominently in this mystery as well, and I love that element.
One might assume that the relatively thin books with pictures liberally interspersed with text would be good for early readers, especially those who are fans of Jarrett J. Krosoczka's picture books or Lunch Lady series, but these books have advanced vocabulary and pretty intense plots that can easily be appreciated by older middle grade readers as well. That said, these elements also make them perfect for younger readers who are on a more advanced reading level. It also made for a great read-aloud, which is how my 10-year-old son and I enjoyed them.