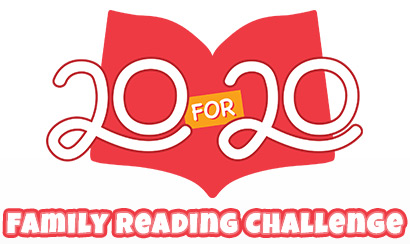 I love reading aloud with my kids. My enjoyment has grown as they've gotten older. Whereas many parents can say that they always read 14 stories to their preschoolers every single night, I can't say that's the case. Of course I read to them, but did I read 20 minutes a night every night? Nope. And then once they were able to read to themselves, reading aloud with them dropped off unless I was making a conscious effort to read a chapter book with them.
But that is where my joy kicked in. I'm not always reading a book with them, but it is something we like to share.
Find out more at the Scholastic Book Club Family Reading Challenge page.
We Need You.
More than any other skill, reading empowers children to understand their changing world and strengthens their creative thinking. But with so many distractions, many kids are reading less and reading less well.
Together, let's make a difference in their lives that will last a lifetime.
My son Kyle (almost 10) and I just started Jarrett J. Krosoczka's Platypus Police Squad: The Ostrich Conspiracy. If we read 20 minutes a day, we'll finish it before the 20 days is up, but I took the pledge.
My 15-year-old daughter has started a reread of her favorite series, Percy Jackson, in anticipation of the last Heroes of Olympus book coming out. She and my son can't believe that I still haven't read it, so she's taking matters into her own hands and has established Percy Jackson and the Olympians as our read-aloud. Sometimes she reads to me while I'm driving. Sometimes I read to her. I don't know if all high school sophomores are as busy as she is, but I know we won't carve out 20 minutes every day. However, I am committing to regular reading with her. We'll finish this book and maybe move on to the next.
What about you? Can you do this? Do you already do this? Get your kids involved and print out the reading log, then work together to meet the goal.