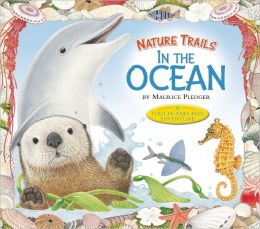 It's an awesome time of the year to be outside exploring nature for yourself! It's also a great time of year to be emphasizing the beauty of the outdoor world to our kids when we're inside reading books. There is plenty of exploring to be done in these new touch-and-feel releases, beginning with Nature Trails: In the Ocean
. Planning a trip to the seaside this summer? You might want to consider packing a copy of In the Ocean
for your little one.
The young reader can touch fish fins and stroke the fur of an otter as they read of the adventures of Little Dolphin. Little Dolphin loses his family in this book and in his efforts to find them he meets all sorts of fascinating sea creatures. As you move through the story you can lift the flaps to see exactly what animal you are feeling a part of. Very cute and nicely done, this is a sturdy board book for young readers.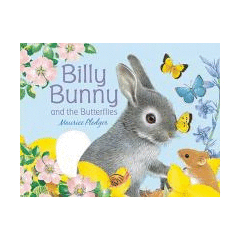 Billy Bunny and the Butterflies
is a companion title, of sorts, and my daughter's personal favorite. This past Spring we found a nest of baby bunnies whose home and surroundings had been inadvertently destroyed. We took the bunnies into our home and cared for them for about a week (I even bottle fed them!) and so we have bunnies on the brain, you might say.
In this story, Billy Bunny is off in search of butterflies. Can he find them? On each page there is a flap to lift to see if a butterfly might be hiding in the primrose patch, or inside the daffodils or perhaps under the water lilies in the pond. My daughter has spent quite a bit of time with her "Bunny Book!!" and therefore I am left only to highly recommend this title.
And because I really think you ought to understand why it is that she liked Billy Bunny and the Butterflies
quite as much as she did, I'll show you a picture of one of the bunnies we cared for.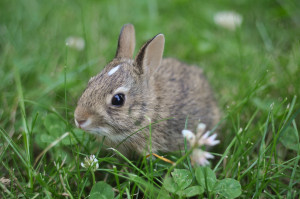 Is this little fella cute, or what?!
We've really enjoyed both of the above two titles and do appreciate Silver Dolphin sending us a copy of both in exchange for our honest review and opinion of them.
Carrie blogs about books and life regularly over at Reading to Know.