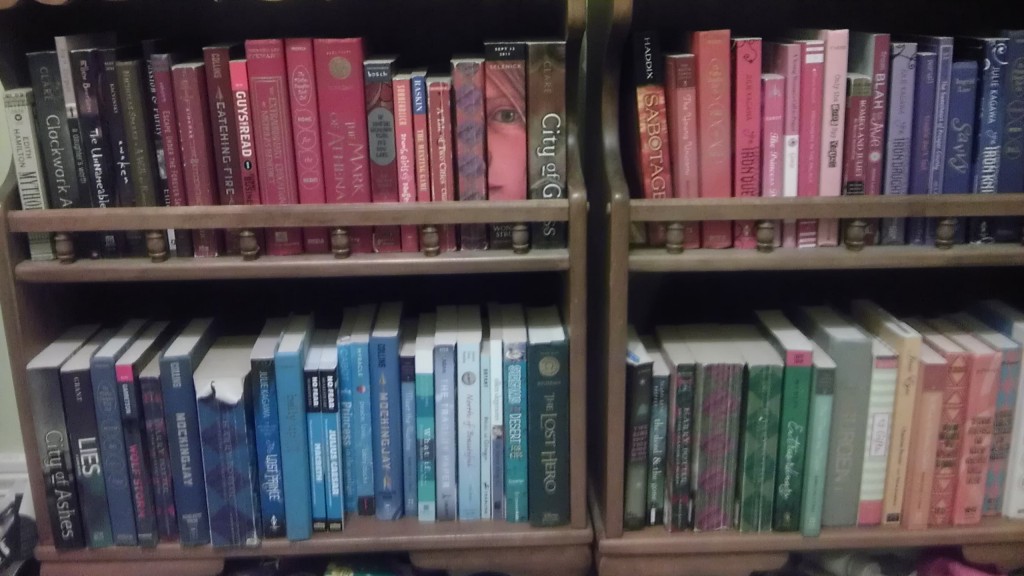 I have a teenage daughter who is very creative. It's always been apparent in the way she dresses and in her hobbies and interests, but recently she reorganized her bookshelves in a way that might seem counter-intuitive to all but the most visually-minded.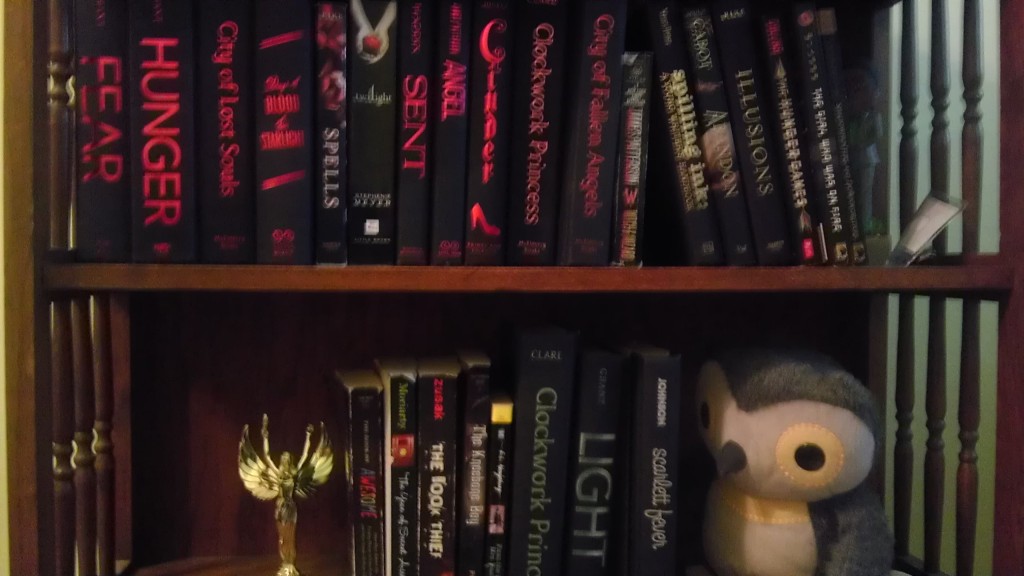 Yes, her books are organized by color! I think it looks great, but unless she remembers what color a book is (which actually does usually get imprinted on my mind as I read it), it might be hard to navigate.
How do you organize your bookshelves? By author? Genre? Age-level? Or perhaps a more practical method of size or shape or use?
Do you like this idea? Leave a comment and let us know and feel free to share it on Facebook or Twitter or Pinterest.
Don't miss a thing: Check out our current giveaways. Subscribe to our feed. Follow us @5M4B on Twitter or on Facebook.