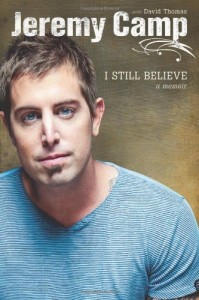 I think most people who are familiar with Jeremy Camp's music are also familiar with his story. I remember when "I Still Believe" (the song) and "Walk by Faith" came out and radio announcers told the story about him getting married as a young man and losing his wife to cancer within months. I saw him in concert, around 2005 I think, and he shared how it was so much a part of his testimony about God moving in his life.
In the book I Still Believe, Camp shares his whole story with the reader. Anyone who likes to hear people's stories about their faith journeys will enjoy hearing about Camp's life, from his parents' salvation, to his own periods of being hot and cold in high school, to his early years leading worship, and then the commercial success that came so quickly.
His tone is casual and chatty (but not in an annoying way). I enjoyed hearing about his life as a professional musician, but also his life as a regular person, wanting to follow God and listen to Him in regards to his everyday choices involving career, friends, and love.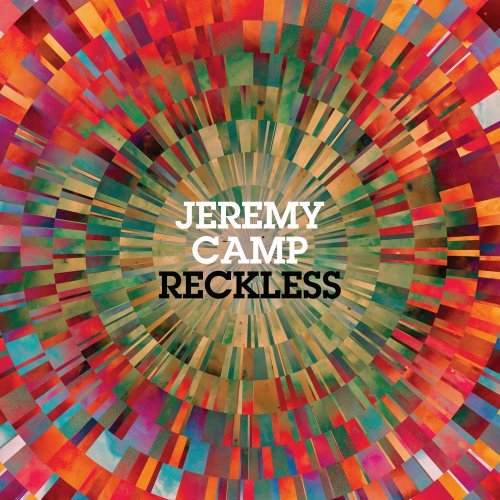 Reckless is his new CD. I've always enjoyed his lyrics, because they're so real and encouraging, reminding me of who I am and who God is. This CD continues to meet that standard. As with his other releases, there is a good mix of praise and worship type music with others having a more popular rock vibe.
It generally takes me some time to get used to a new CD, but on this one, I was already familiar with the title track "Reckless," and then another song "We Must Remember" absolutely stood out to me from the first time I heard it, both for the words and the melody:
We must remember
That You have forgotten
And you don't remember our sins anymore
I am so happy to offer one of you a copy of the book I Still Believe and the Reckless CD. Just leave a comment here. We'll announce the winner in the May 1 giveaway column. The giveaway is closed.
Check out our current giveaways. Subscribe to our feed. Follow us @5M4B on Twitter or on Facebook.