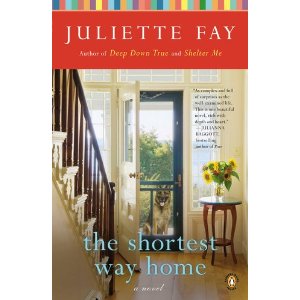 I loved this book. I loved it from start to finish, front cover to last word. The Shortest Way Home is a book that brought me great satisfaction while reading it — pulling at my heartstrings in just the right way, and engaging me into these wonderfully written characters.
It got me to thinking about what other books gave me that perfect balance of character development and growth with a healthy helping of heart. These are all linked to my review:
You can check out these reviews as well, but be sure to read my full review of The Shortest Way Home at 5 Minutes for Mom.
Comments are closed to remind you to leave your comment on my full review at 5 Minutes for Mom so that you can enter to win a copy.