This is the second app I've reviewed that has come from Loud Crow and I'm beginning to think they might be geniuses at capturing the essence of kid-lit and bringing it to the next level. In my first review of Benjamin Bunny I appreciated how they were respectful of the fact that it was a classic and would not hold up well to over the top animation, but with Sandra Boynton's Moo, Baa, La La La they added so much zany interactive fun I loved it as much as my son did.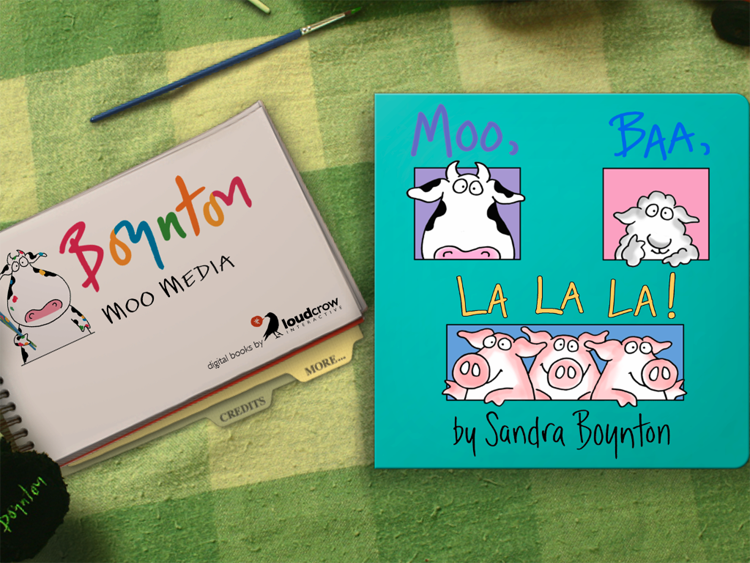 From the opening page to the end this app is so much fun. Sandra Boynton re-illustrated and re-coloured her original book just for this app so it really feels fresh. My son laughed out loud at the slingshot cats being chased by dogs and losing their collars. I liked the last little duck (just keep clicking those ducks until he arrives) with the unexpected 'quack'. There is so much to interact with I could go on and on,  but I think the fun is discovering them for yourself.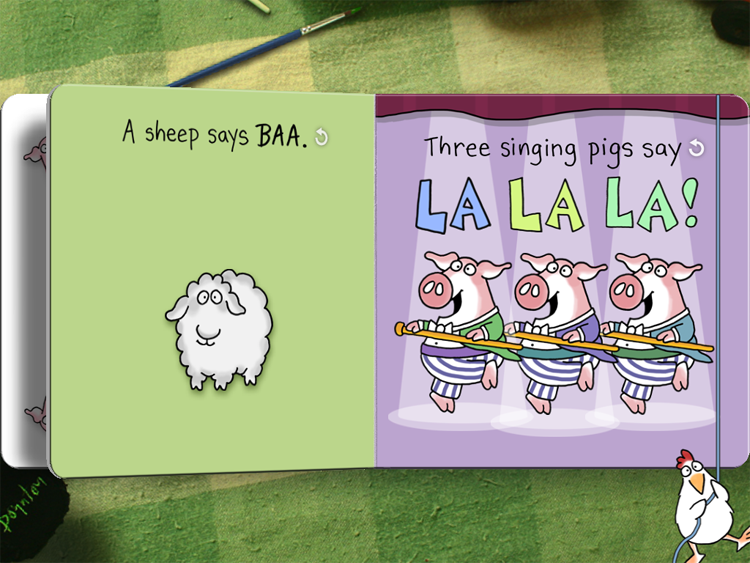 If you like Sandra Boynton I think you'll agree this is a great app to capture the fun she brings to her board books. As with most apps there is a read-to-me and read-yourself option which is great for pre-readers and beginning readers. I see there are three other Sandra Boynton titles also available including one of our family favourites, The Going To Bed Book.
I can't wait to see more from these Loud Crow guys. I think Sandra herself said it best, "It is such a cool enterprise." (Click through to check out more of her thoughts as well).
You can buy the app for apple devices through the itunes store, and it is also available for Android on amazon.com.
Tennille lives in the Great White North with her hubby and two sons. She enjoys sleep but is learning to appreciate caffeine as a perfectly viable substitute.